Sustainability
Commitment to Care For Our Common Home
Sustainability is a way of life at University of San Diego (USD). Student-led initiatives provide sustainable solutions to current issues. Faculty incorporate sustainability in curriculum. Collaborative research projects and grants between faculty and students pay immediate dividends for the USD community and beyond, including a $5 million grant by the National Science Foundation to educate community leaders about the impacts of climate change.
In 2016, USD adopted a Climate Action Plan with aggressive targets aimed at reducing the university's environmental impact. USD has already reduced its energy consumption by more than 20% since 2010 and water consumption by 38% since 2006. Additionally, 5,000+ photovoltaic panels generate 7% of the university's energy needs, making the system one of the largest solar energy producers among private colleges nationwide.
Begin quote

The University of San Diego prepares students to be enlightened, engaged and ecological citizens.
The first of its kind on a college campus, the University of San Diego Electronics Recycling Center was a living example of USD's commitment to social entrepreneurship. The Center diverted 4+ million pounds of electronic waste from landfills and served 25,000+ customers during its 7 year operation. The university's fair trade and bike-friendly designations also help to bolster its sustainable campus reputation.
From messaging on campus, to policies affecting how we do business, to facilitating engagement from our staff, students, faculty and administrators, to creating and supporting curricular efforts at all levels, we must take immediate action in concrete ways at all levels of the university to create a truly shared and lived vision of Care for Our Common Home.
Recent
Spotlights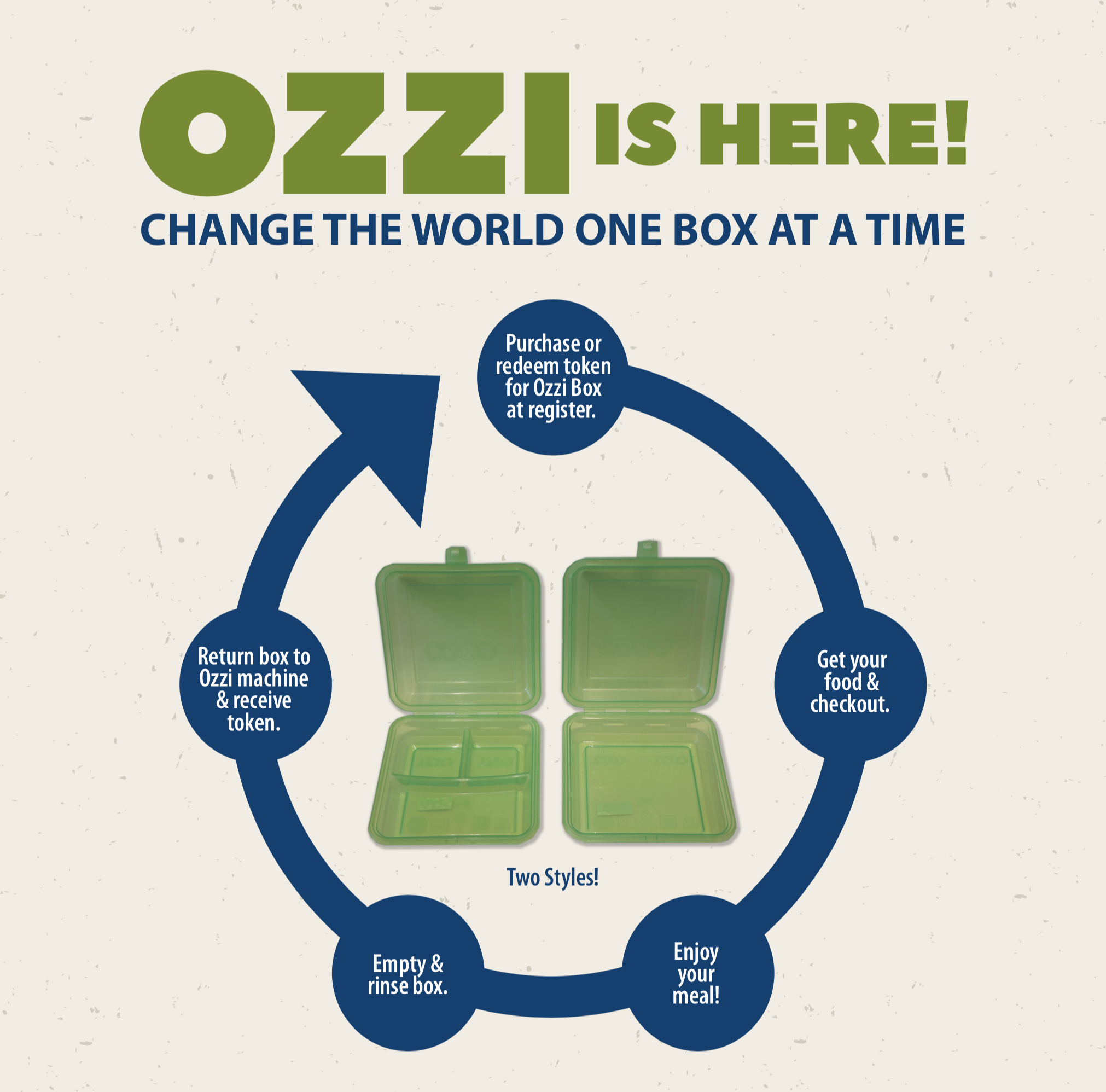 February 26, 2020
USD Dining is proud to offer the OZZI reusable container pilot program (2020). The OZZI pilot program allows guests to use OZZI reusable containers a…
In the
News
// March 18, 2020

The blackest city in the US is facing an environmental justice nightmare Detroit's most vulnerable residents face ine…

// March 13, 2020

The U.S. Department of Energy has found that water heating makes up about 18% of the average U.S. home's energy use; costing Americans…

// March 10, 2020

Everything you need to know about California's historic water law Regulation will have significant impacts …