STEAM Youth and Community Conference
Preparing students to become the STEAM literate citizens of tomorrow is a community effort that starts with parents and family members,and extends to include contributions from educators in K-12 schools, community colleges and universities; religious and other community leaders; and members from the local business industry. Engaging the entire community to support this effort is crucial.
     The University of San Diego hosts an annual one-day STEAM Youth and Community Conference to mobilize the community to help provide new pathways for youth to ignite, develop and pursue their STEAM interests, while simultaneously elevating the STEAM literacy, awareness and nurturing potential of the community.    
        Attendance is free and open to all members of the community (i.e.students, family members, educators, community leaders, etc.) Join us for a day of engaging and inspiring presentations and interactive STEAM workshops from professionals and students. Some workshops and games in Spanish included!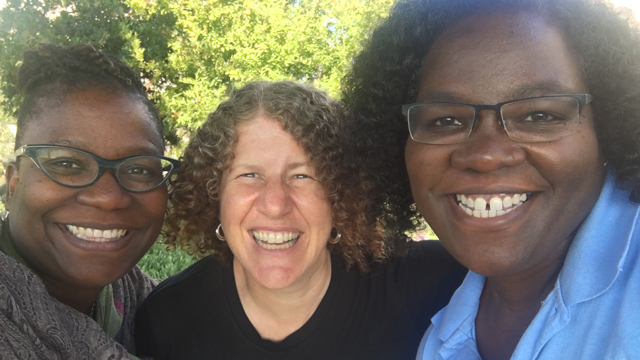 The STEAM Youth and Community Conference is run by a team of three University of San Diego faculty. Dr. Odesma Dalrymple, Dr. Perla Myers and Dr. Joi Spencer are accomplished educators with expertise in STEAM instruction across the K-16 pipeline. In addition to providing the conceptual development of the STEAM Youth and Community Conference, they also serve as lead instructors for the engineering and mathematics learning experiences for the STEAM Team Summer Academy. Dr. Dalrymple, Dr. Myers and Dr. Spencer coordinate all aspects of the Academy including the selection, hiring and supervision of instructors and student-assistants, and the coordination of the camp schedule and activities.
    Questions? Contact us at steamteam@sandiego.edu