Bike Basics Lunch and Learn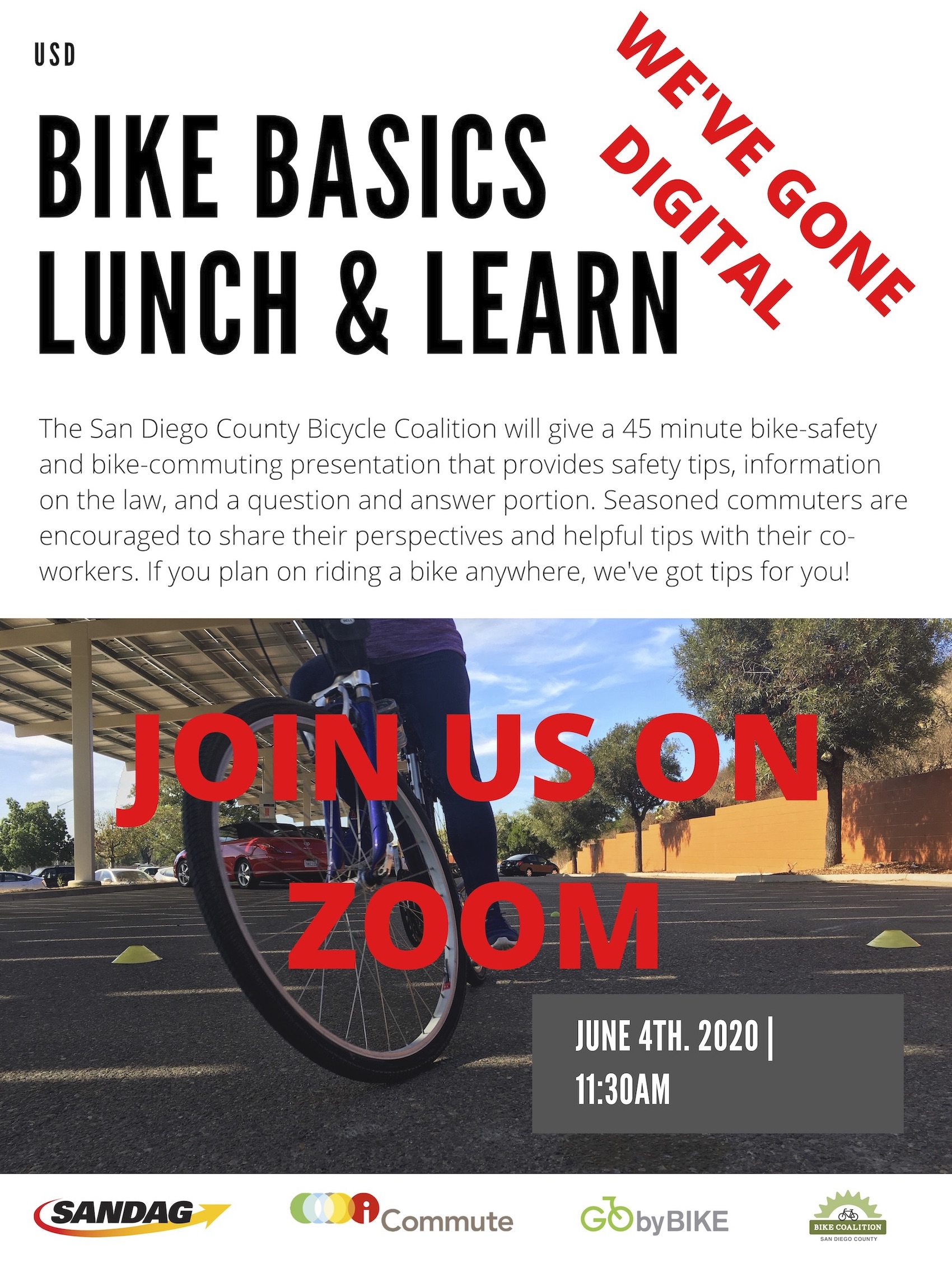 The San Diego County Bicycle Coalition will give a 45-minute bike-safety and bike-commuting presentation that provides maintenance, repair, and safety tips, information on the law, and a question and answer portion with a certified bike mechanic. Seasoned commuters will be encouraged to share their perspectives and helpful tips with fellow Toreros. If you plan on riding a bike anywhere, there will be tips for you!
Follow the provided link to register. Upon registration you will receive the Zoom link to join the discussion.