The Greenhouse Initiative: Win a Grant to Help USD Promote Social Change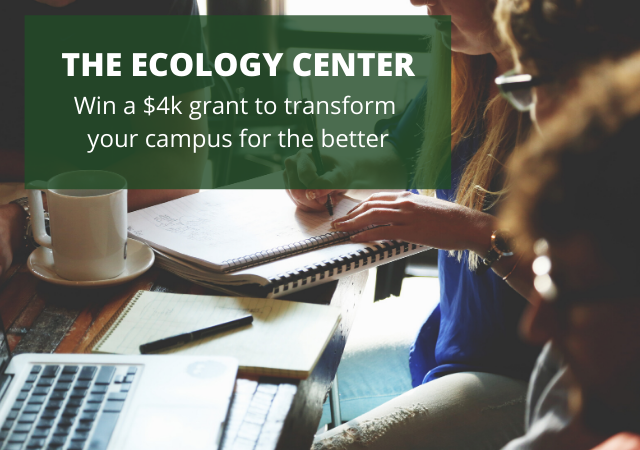 For the third year in a row, The Ecology Center is offering a 4K grant to students who promote environmental change through social entrepreneurship. The Greenhouse Initiative, in collaboration with Sambazon, is looking to support passionate college students who are working to change their campuses and communities for the better. The grant is open to students who have projects currently in the works or emerging entrepreneurs.
In addition to the $4,000 grant, the winner gets an all-expense paid trip to the Sambazon HQ in Southern California, where he or she will attend a three day workshop that teaches them the ins and outs of sustainable business. They'll also receive one-on-one mentorship sessions from sustainability experts at The Ecology Center. The program runs from January- April 2020.
To apply, as either a group or individual, submit a short video explaining your triple bottom line project or business idea plus how it transforms your campus for the better.
The final deadline to submit your application is Thursday, November 14. However, if you apply by the early bird deadline of Nov 7th, you'll be entered in a raffle to win a bamboo bike!