Homelessness and Food Insecurity Awareness Week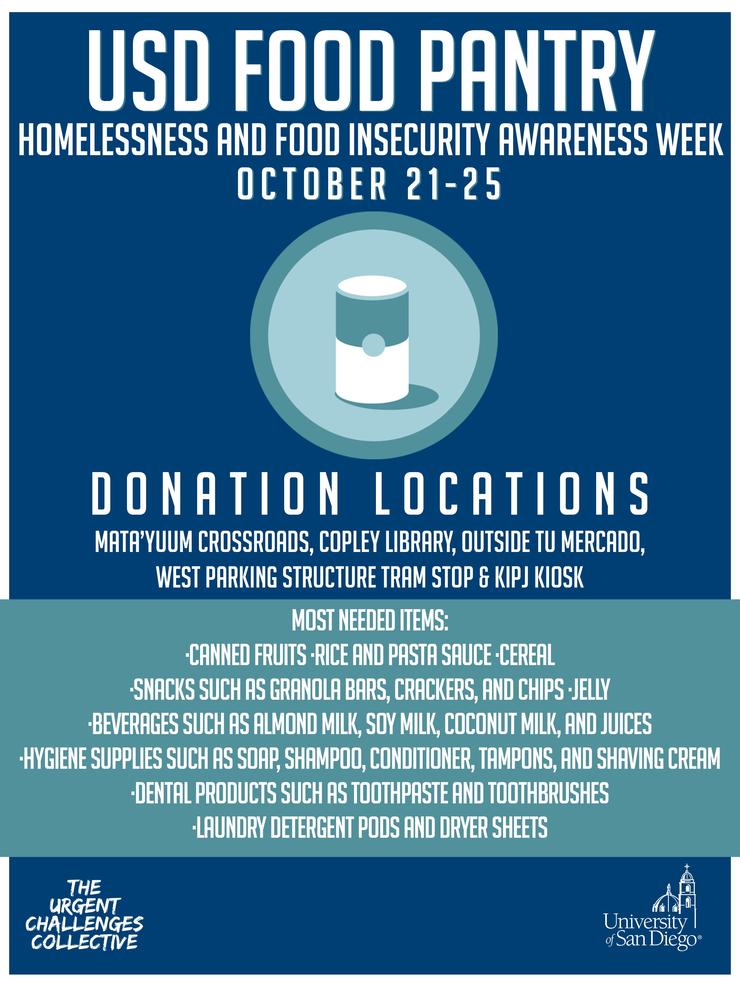 Did you know that 1 in 7 adults, and 1 in 5 children face food insecurity in San Diego County?
October 21-25 is Homeless and Food Insecurity Awareness Week, and The Urgent Challenges Collective has set up donation bins at Mata'yuum Crossroads, outside of Tu Mercado, in front of Copley Library, at the West Parking Structure Tram Stop, and near the KIPJ Kiosk.
Urgently needed items include:
Canned fruit

Rice

Pasta and sauce

Cereal

Snacks (ie. granola bars, crackers, chips)

Jelly

Almond/Soy/Coconut Milk

Juice

Personal hygiene products (soap, shampoo, conditioner, tampons, shaving cream)

Toothpaste and toothbrushes

Laundry detergent and dryer sheets
Thanks, Toreros!