Cut the Fuel- CARPOOL! Join SANDAG'S Rideshare Week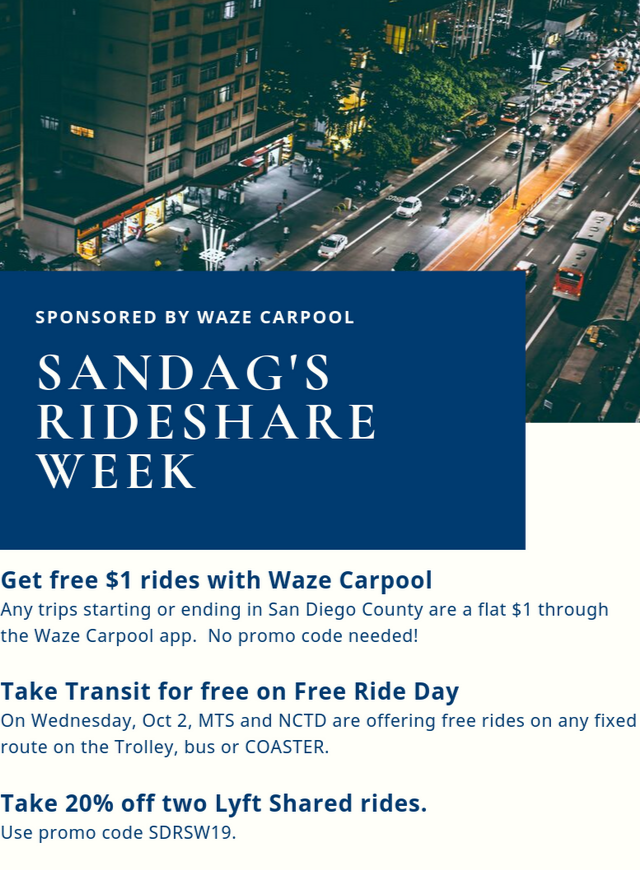 Cut the fuel- CARPOOL!
Join SANDAG's Rideshare Week from Sept 30 to Oct 4, sponsored by Waze Carpool. During Rideshare Week:
Get free $1 rides with Waze Carpool
Any trips starting or ending in San Diego County are a flat $1 through the Waze Carpoolapp. No promo code needed!
Take Transit for free on Free Ride Day
On Wednesday, Oct 2, MTS and NCTD are offering free rides on any fixed route on the Trolley, bus or COASTER.
Take 20% off two Lyft Shared rides.