Join the EcoChallenge to Help Reduce Food Waste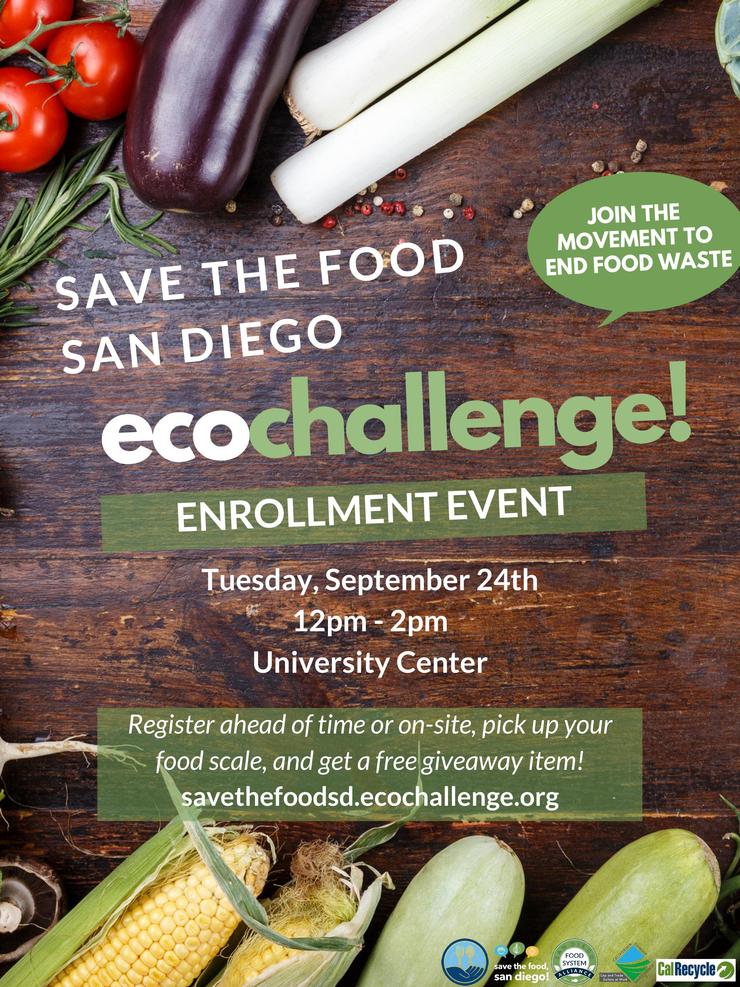 Did you know that 40% of food in the United States is thrown away?! That's like leaving the grocery store with 5 bags and throwing 2 into the trash before even getting to your car.
The Save the Food San Diego EcoChallenge is an exciting social competition designed to raise awareness about the problem of food waste and provide you with tips, tricks, and strategies to reduce food waste.
Create an account online, join a team, and sign-up for specific food waste related actions. You'll receive your own food scale to measure and track your food waste. Collect points as you record your food waste, complete daily challenges, and write posts on your Team Feed. Your personalized dashboard allows you to track your progress and see the social and environmental impact you've created. Did we mention the free prizes?
You can now register at savethefoodsd.ecochallenge.org. Mark your calendar for Tuesday, September 24, from 12pm-2pm in front of University Center to pick up your food scale and get a free giveaway item!
Want to learn more? Attend the HR-sponsored lunch event on Thursday, September 19.
For questions, contact Sarah Feteih (sarah@sdfsa.org)