Coming Soon... Save the Food San Diego EcoChallenge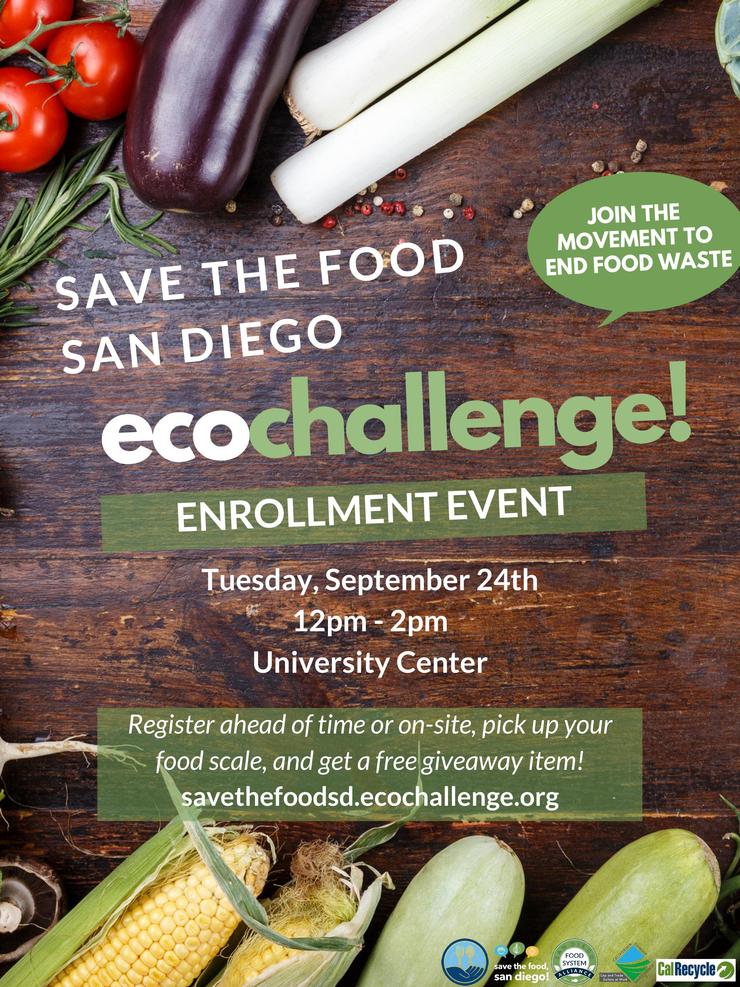 Starting in the fall semester, USD will be partnering with the San Diego Food System Alliance to present the Save the Food San Diego EcoChallenge! The EcoChallenge will be a 15-month social competition and consumer education campaign designed to raise awareness about the problem of food waste and provide you with tips, tricks, and strategies to reduce food waste.
40% of food in the United States is thrown into the trash where it decomposes and contributes to climate change. Do your part to move the needle on this!
The Challenge will begin at the start of October- at that time you will create an online account, join a team, and sign-up for specific food waste related actions. You'll receive your own food scale to measure and track your food waste. Collect points as you record your food waste, complete daily challenges, and write posts on your Team Feed. Your personalized dashboard will allow you to track your progress and see the environmental impact you've created.
There will be an enrollment opportunity on Tuesday, September 24, from 12- 2 p.m. outside of the UC. You will be able to reigster on-site, pick up your food scale, and get a free giveaway item!