Donate unwanted items to Disabled American Veterans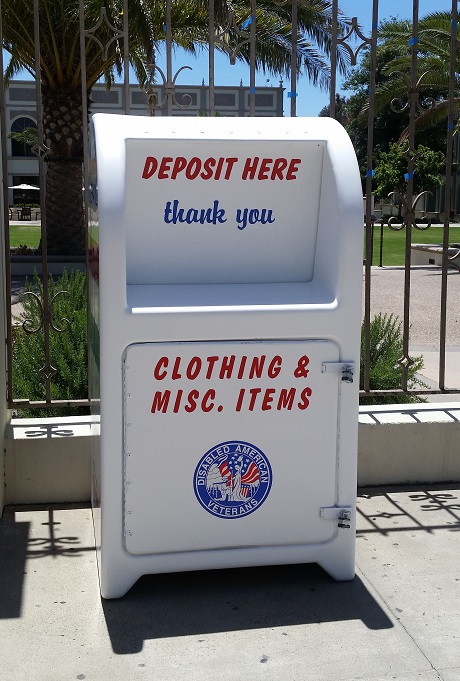 Collection bins have been placed throughout campus in or near all residence halls, in the UC foyer, and at the West Parking Structure tram stop. Please donate any unneeded items- clothing, linens, housewares, electronics, books, toiletries- more or less everything except food (food can be donated in all residence halls though)!
In an effort to be more sustainable and mindful of those in need, the Office of Sustainability has partnered with Disabled American Veterans (DAV)- all donations will be passed along to them to benefit local veterans in need.
Collection bins will be on campus through Friday, May 31.
Last May Toreros donated over 44,000 pounds of items. Keep on giving...
Thank you in advance to the USD community for contributing to this worthy cause!