Campus residents can help reduce USD's environmental impact in less than an hour!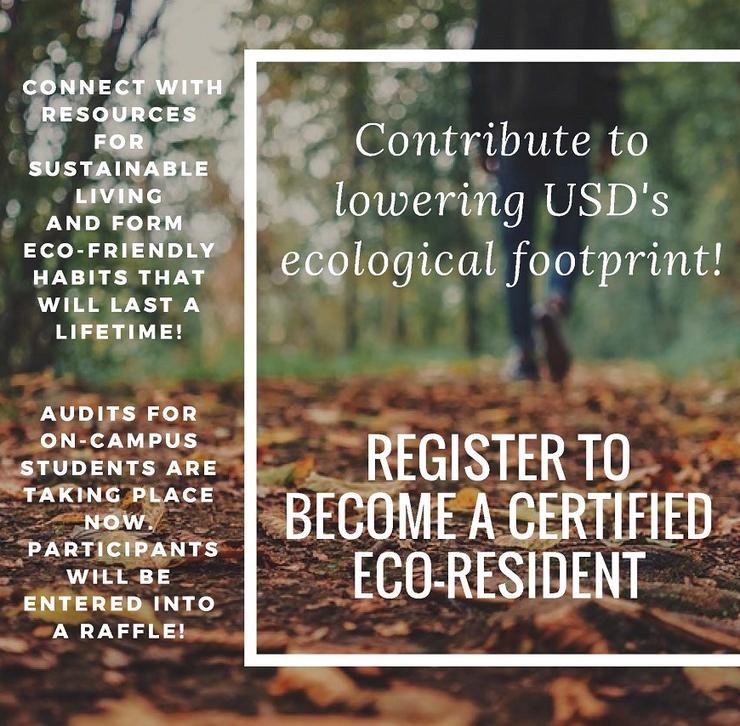 The Eco-Resident Program is designed to help students living on campus become more sustainable in their daily actions. The program consists of a ~40 minute audit during which a representative from the Office of Sustainability will discuss sustainable habits within a student's residential space and provide tips and suggestions. This is a great opportunity for students to connect with sustainability resources on campus and form sustainable habits that will last a lifetime! Participants in this program help USD lower its ecological footprint, set a positive example for other students, and are also eligible for a chance to win some great raffle prizes. Sign up today!
Similarly, employees can participate in the Green Office Program and get their office on-track to reducing USD's environmental impact.