SOLES Alumna Spotlight: Lori Olson '13 (MA), School Counseling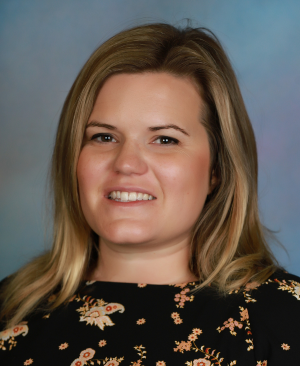 Tell us about your degree program and why you chose SOLES.
I graduated in 2009 from the University of Colorado Boulder into a recession. It was really hard to get a job as a Sociology major in a struggling economy. It was actually a blessing in disguise because it made life quiet and it helped me figure out what I really wanted to do. I was living in the Bay Area and I reached out to my former school counselor. When I was in middle school, I was in a fatal car accident where my dad died. My sister was ejected and paralyzed, my mom had minor injuries, and I had the least amount of physical injuries. My school counselor helped me get through a really hard time in my life--I don't think I would have gotten through it without her. So in middle school, I knew the impact that school counselors could make. It always stuck with me as something that I was interested in, but I wasn't sure if I wanted to fully commit to counseling. So when I couldn't find a job anywhere, it helped me refocus and connect with my former school counselor who was still a school counselor in Pleasanton, CA. I was able to go shadow her and do groups with her. She told me I was a natural and a helpful school counselor, and the students gave me positive feedback on my effectiveness, as well. That feedback from my former school counselor and the students helped guide me to start a school counseling program.
I originally began my program at The University of Colorado Denver. Once I was there, I realized that I wanted to be a school counselor in California. I found myself in Denver not really knowing anybody and I thought to myself, "Wait, why did I move out here when I want to practice in California?" It's harder to transition from Colorado to California. When I was in Denver, I was looking at programs in California and SOLES stood out to me. It was actually the only program I applied to. It had the emphasis that I wanted, being in multicultural counseling; I wanted to be able to counsel anybody. I chose SOLES because I thought that emphasis in the program was really strong.
What was your favorite class at SOLES?
Practicum with Dr. Erika Cameron was huge for me. A lot of counseling stuff just comes naturally to me, just because that's my personality, but I think that my practicum class helped me really put into practice what I've been drawn to my entire life. I think practicum was the first time that I really realized that I could be an effective counselor. Those counseling sessions that I helped my peer with were very impactful for me. Feeling like, "Oh wow, I can do this. This is something that I'm called to do", I think that class really helped that.
Did you have a favorite professor during your time at SOLES?
That's a hard question. I think that I appreciated all three of them for different reasons. I appreciated Dr. Cameron because she was so relatable, and she was a female to look up to in leadership. I appreciated that Dr. Ian Martin had a very calm presence during a stressful time in our lives. Some of our days were 12 hours long of just internship and classes. He also instilled faith in us in a calm way, and he gave us a lot of things we could apply easily to help students. I worked with Dr. Lonnie Rowell as a graduate assistant through my scholarship. I helped him put on a School Counseling Forum and helped with the Action Research Conference. That was my first time doing major event planning, and working with him helped me figure out that I love event planning.
Where was your favorite place on campus?
I would say the terrace of SOLES; you really can't beat that view. The breeze was beautiful, and provided a nice break. I joke about that terrace now because education is so poorly funded, and I started my career enjoying a marble terrace. Now I have worked at jobs where we don't have a garbage disposal.. But it was fun to be spoiled for a little bit as an educator.
Tell us about your international experience.
I went to an Action Research Conference in England with Dr. Rowell. We went to Ireland as well to talk to Irish educators about how they do school counseling in Ireland. That was really interesting. I remember we went right after Thanksgiving, too, and England was all dressed up for Christmas and it is one of my favorite memories. They have Christmas markets, and my birthday is on Christmas, so it was a really festive time.
What is your favorite memory from your time at SOLES?
My favorite memory is the cohort that I shared my two years with. I think our cohort was very special, and I'm still in touch with a lot of them today. Going through that experience with so many like-minded people that want to help the world in a caring way is something I will always remember. We were more than just a cohort, we were very close friends sharing life together.
Tell us about your journey since graduating from SOLES.
After graduating, I was open to working in San Diego, but by that time I hadn't lived close to my family for six years. I was feeling a draw to go back home and be with my family. So my first job, I was a middle school counselor in San Ramon, California. Then the year after that, I started doing elementary school counseling. I was in that role for two years. That was a challenging role because there were so many layered things going on with the families. Then I decided that I wanted to do high school counseling, so I went to a magnet school that is STEM focused.
I ended up at Cardinal Newman High School being a high school counselor. I'm going into my fourth year, but a month after I started half of our school burned down in the 2017 Tubbs Fire. It felt like God's timing because I was hired on to shadow the freshmen counselor for a semester to take over for her maternity leave. However, a month into being hired, they had to use me because the students were in four temporary sites at Catholic parishes. Each grade was at its own site. It was really nice because I was just hired on so I could go to the 11th grade site and be their counselor. Cardinal Newman has still been recovering since then and we still have a ways to go. I'm really enjoying the school community and I really enjoy working in the Catholic environment because it's so service and community-oriented.
How has your SOLES education impacted your career and your career goals?
It impacted me in a major way. I've heard from various people that they can tell my training is pretty outstanding in comparison to some other counselors they've worked with. I was working at the Napa County Office of Education, where I was the elementary school counselor, and it was kind of a joke that we were just recruiting USD grads at that point. They liked our work ethic and our training, so I think it's really evident that the program that we come from really prepares us for the future.
One of the biggest things that helped me was the interviewing that we did when we were preparing to graduate from SOLES. We looked over resumes and had mock interviews, and I was actually able to help do that this year because it was all virtual. I can't always help with things like that, but it was really fun to be able to give back this year and help the counseling students in their interviewing process.
How do you take care of your own mental health?
I think that's super important. Church on Sundays is huge for me for community, connection, and worship. Working out and eating healthy is also huge. I really try to be strict about my sleep schedule. I try to have good "sleep hygiene": having wind down time of reading and having that quiet time to ease into sleep. Sleep is so restorative and we need it when we're doing stressful jobs. I've been trying to be better about taking breaks, too. I think it's really easy in education to just push through your day and not relax, but I can't do that. I started inviting my counseling team at Newman to have lunch outside on the picnic tables, and then it kind of caught on. Starting that leadership of self-care to help other people feel that it's okay to take a minute to chill. On my way home from school, I take a more relaxing way home even though it's longer. Instead of getting on the freeway I just use the side streets. And when I get home, the first thing I do is walk my dog. Just to get out in nature and have that separation of work and home really helps.
What advice would you give to a current school counseling student at SOLES?
I think when you're fresh out of a program, you're actually really desirable because your employer can pay you less because you are on the lower pay scale. I know that sounds funny, but it's something that I didn't know and I didn't really think about when I was graduating. I was really desirable because I had fresh ideas and I cost less. I would encourage people to know that you are wanted, even though you may feel like you're fresh out of a program. Another thing is that there is a lot that you don't learn in a book, so make sure that you're interviewing your potential team just as much as they are interviewing you, because you're going to be learning a lot from the team that hires you. Make sure that their values are aligned with what you want to get out of your first job.
Final thoughts?
As educators, we face a lot of hard moments in our lives and in our careers. Make sure you have that self-care on point and that you have a team that you can trust to support you. We have actually had three fires now; we had one big one where our school burnt down and then we had one last October where we had major evacuations. We now have a pandemic and just had another fire this year. This past school year would have been really challenging had I not had an administration that I work well with and a team I work well with. Make sure you're aligning yourself with people that can support you in those hard times.