SOLES Alumnus Spotlight: Bryce Lyon '12 (BA), '14 (MEd), Curriculum & Instruction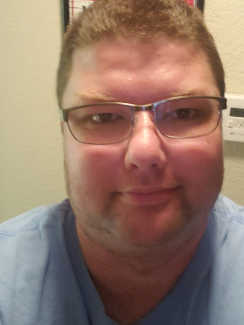 begin quote

I chose to transfer to USD to finish my undergraduate studies because I had one eye toward SOLES. I knew I wanted to be in the education field, and SOLES is one of the best situated programs to help with that.
Tell us about your SOLES degree program and why you chose it.
I chose to transfer to USD to finish my undergraduate studies because I had one eye toward SOLES. I knew I wanted to be in the education field, and SOLES is one of the best situated programs to help with that. I chose the one year program in particular because it fit with my scholarship and it made sense with the coursework I'd already completed. I have a Master's in Education with a focus on Curriculum and Instruction, which I got through the Master's Credential Cohort. I also valued, and still do, the focus on global education and how passionate everybody--from faculty to staff--is about the field.
Who was your favorite SOLES professor, and/or what was your favorite class?
All of my professors were outstanding, but one of my favorites was Dr. Noriyuki Inoue, who I had the pleasure and honor of taking Psychological Foundations of Education from. The information I learned in this class is among that which I lean on most in my work as a tutor. My other favorite was Dr. Joi Spencer, who always challenged me to go deeper in my analyses, responses and reflections in her Curriculum and Methods course. Because of her encouragement, I have learned and become much better at being able to step back and reflect on both my own teaching and find the deeper meaning behind both my choices and what I am observing from my students.
What is your favorite place on campus and why?
I have two favorite places on campus. The first is the Garden of the Sea behind the IPJ. It is a wonderful place to spend contemplative moments and maybe have a meal in quite solitude. The second is the Math Department lounge and the computer lab next to it on the first floor of Saints Tekakwitha and Serra Hall. Many hours were spent there with good friends and professors studying, commiserating, and having a good time.
Did you complete the international requirement while you were at SOLES? Where did you go, what did you study, etc?
I completed the requirement by going to the Minato School, which is a weekend school sponsored by the Japanese Ministry of Education that uses the Japanese national curriculum to teach Japanese nationals and American children of Japanese ancestry. It was an invaluable learning experience, seeing how another culture approaches education and makes use of very innovative and intuitive methods to deliver material and reinforce concepts.
Tell us a little bit about your journey since graduating.
I have had an interesting journey since graduating. Shortly after graduation, I began working at San Diego Miramar College as what they call an Education Technician (a math tutor who also does clerical work and test proctoring). I am also a private tutor for Math, Chemistry, English and organization. I have worked with a wide variety of clients from middle school age all the way through people coming back to community college for a second career and learned a lot.
How has your SOLES education impacted your career and your career goals?
I use lessons gleaned from field experiences, as well as learned from professors, every day as a tutor. Things I learned about the psychology of learning, about how to differentiate my delivery of the material for all of my learners, and different, deeper methods of teaching mathematics have all made me a much stronger tutor.
What is your fondest memory of being at SOLES and/or USD?
Honestly, my best, proudest moment in SOLES specifically was presenting my action research for my master's. Being able to stand up in front of not only the committee, but my parents, fellow cohort members, and their families, and remain poised and succeed in my presentation was such a confidence booster for me and a sweet culmination of all of my hard work in the program. Overall, my best memory at USD was winning an award for services to the Math Department.
How have you remained involved with SOLES since you graduated?
I volunteer for many events such as Orientation, Homecoming, Commencement, the USD Wine Classic, Summer Sendoffs, and scholarship readings through the Alumni Relations and Parent and Family Relations offices in the Degheri Alumni Center, and I have become a mentor for current students in SOLES.
If you could offer a current SOLES student advice, what would it be?
The lessons you will learn are not simply contained within Mother Rosalee Hill Hall and doled out by the excellent faculty. You will learn invaluable lessons in the field, from master teachers, university observers, administrators, parents and students alike. Take it all in. Always bear in mind what you are learning in your classes and take the time to reflect on how you see it into action in your field experiences. Be cognizant of the fact that during your field experience you are essentially on a semester long job interview; if you treat it as such, take it seriously and dedicate yourself, it might just end in a job and/or a career. In the midst of all this dedication, work ethic and responsiblity, remember that the common denominator and key component is YOU. If you run yourself ragged, you will stress yourself out and nothing good will come of it. Do not forget to take care of yourself and take the time to check in with yourself and do the needful to right your own ship.