School of Education Alumna Spotlight: Teri Parker '71 (BA), '72 (MEd), Special Education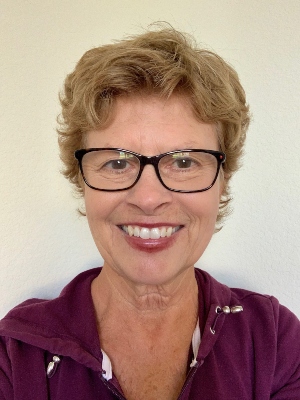 begin quote

My advice to a current student is quite simple: "If you start, you will finish. So begin!"
Tell us about your degree program and why you chose it.
In 1971, after obtaining a BA in Sociology from USD, I heard about a new graduate program in Special Education and decided to give it a try. The student advisor and my mentor, Dr. DeForest Strunk, was the very enthusiastic leader of this trailblazing endeavor.
What is your fondest memory of being at USD and the School of Education?
Dr. Strunk, with his boundless energy and enthusiasm, lives on in my memory as the person who made my MEd in Special Education a reality. His encouragement made all the difference.
What was your favorite place on campus and why?
A favorite place on campus was the very quiet Law Library, where you could actually hear yourself think.
What was your favorite School of Education class?
Although I truly enjoyed my undergraduate classes in Sociology, it was the Master's program spearheaded by Dr. Strunk that made me realize I had found my vocation in life.
If you could offer a current USD/SOLES student advice, what would it be?
My advice to a current student is quite simple: "If you start, you will finish. So begin!"
Tell us a little bit about your journey since your graduation.
My journey since obtaining my MEd in Special Education began with a phone call in 1972. I was hired over the phone to be the first Special Education teacher at Buckeye Elementary School in Buckeye, Arizona. I was 22 years old and learned a lot in that first year of teaching in a small, rural town outside of Phoenix, Arizona. I taught a girl in eighth grade how to type on my portable typewriter, I put on a puppet show that I'd written and for which I'd recorded different voices so that the students just had to move their hands, and I inherited Sullivan Programmed Readers from a retiring reading teacher who was kind enough to help me. Everything began with that "first year" and from there I moved to California, where I continued to teach elementary students in Special Education until I retired as a Resource Specialist at Olivewood Elementary School in June of 2014. Now I'm a proud and happy grandmother to four young grandsons who call me Nana. One of them, Joe, who is five, recently told me: "You're the connector, Nana, beause you teach us how to do things." How profound, I thought, and how sincere.
How did your School of Education education impact your career and your career goals?
Clearly, Dr. Strunk is the reason I became a Special Educator. He believed in me, encouraged me, and the rest, as they say, is history. Without him and without being part of a small, closeknit group of graduate students at USD, I would not be the person I am today. And I might not have had the opportunities I did to help and encourage the many young learning disabled children who I taught over these past years.