SOLES Alumna Spotlight: Stacey Muse '06 (MA), Nonprofit Leadership and Management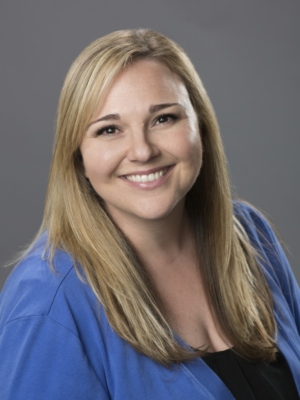 begin quote

I knew I wanted to make a difference through community-engaged work and I felt that the SOLES program would help me do that.
Please tell us about your degree program and why you chose it.
I completed the Masters in Nonprofit Leadership and Management within SOLES. I decided to pursue this program because of my previous work in the nonprofit sector and my desire to further my knowledge of the nonprofit sector. I selected the SOLES program because of its growing reputation in the nonprofit studies field. I knew I wanted to make a difference through community-engaged work and I felt that the SOLES program would help me do that.
What is your fondest memory of being at SOLES and USD?
My fondest memories of being at SOLES are all connected to the amazing people I studied alongside. I met and got to work with so many amazing nonprofit leaders throughout the program. I am still in touch with many of my former classmates.
What is your favorite place on campus and why?
Most of my classes were in the evening, so if I got to campus a bit early I would head to the southwest corner behind the Joan B. Kroc School to sit and watch the sunset. It offers the perfect view of San Diego. This was by far my favorite spot on campus.
Who was your favorite SOLES professor, or what was your favorite class?
It would be a tie between the Research, Design, and Evaluation of Nonprofit Programs with Fernando Sanudo; Leadership Theory with Terry Monroe, and Consensus Organizing with Mike Eichler. The content and rigor of these courses were outstanding, and I continue to use the knowledge and skills from them today. That said, Pat Libby was the driving force of the nonprofit program when I started and she will always be a favorite of mine. She provided amazing leadership to grow the program and support its students.
How have you remained involved with SOLES since graduation?
In addition to maintaining connections with several USD alumni and staff, I served as a reviewer for the nonprofit capstone project and I do my best to keep up with the alumni news.
If you could offer a current SOLES/USD student advice, what would it be?
My advice to current students is to invest in creating/maintaining communities of support. The people you are in class with can be an amazing support system during and after the program.
Tell us a little bit about your journey since graduation.
Since graduation, I have worked for several nonprofits and institutions of higher education. I completed my Ph.D. in Higher Education at the University of Denver, where I studied the impact of community-university partnerships. Currently, I serve as the Executive Director for Nevada Volunteers, which is the state's commission on service.
How has your SOLES education impacted your career and your career goals?
I knew going into the SOLES program that I wanted to work in the nonprofit sector. The degree provided a strong foundation for my current work in nonprofit management. As I previously mentioned, I continue to employ knowledge and skills that I learned from the program. In fact, I ended up using consensus organizing as part of my conceptual framework for my dissertation. In addition to the education, the SOLES family continues to be a wonderful network of support.