SOLES Alumna Spotlight: Pam Crandell '14 (MA), School Counseling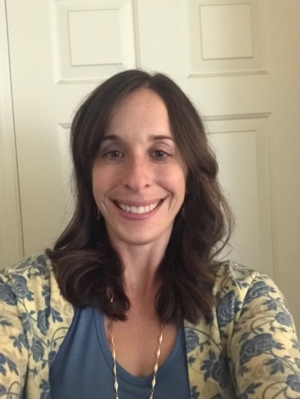 begin quote

It is not always easy, but school counseling is definitely essential to helping students be successful and to learn to cope with the obstacles they face.
Tell us about your degree program and why you chose it.
I was in the Master's in Counseling with a School Specialization. I chose this program because I wanted to become a school counselor. I wanted to work with children and be able to help them work through their problems. After researching several schools, I thought the School of Leadership and Education Sciences at USD would provide me the best foundation to start my career. Plus, I loved the idea of the requirement of international travel.
What is your fondest memory of being at USD and SOLES?
My fondest memory is the friends that I made and the adventures we had traveling to Spain and Kenya. We learned so much on these trips, way more than you can learn in a traditional classroom. Plus, these experiences bonded us. I consider several of my cohort members as lifelong friends. We did so much learning and growing together, and I know I can count on them for anything. The nature of the program forces you to be vulnerable as well, and I know these friends always have my back. I feel like we did so much growing together professionally in the two years we were at SOLES. Staying with a host family in Madrid and learning from them, and spending a week at Daraja Academy in Kenya, were some lifechanging experiences with absolutely amazing girls that I would not have received had I chosen another program.
What is your favorite place on campus and why?
My favorite place on campus is probably Mother Rosalie Hill Hall, most likely because it was where I spent almost all of my time. I have such fond memories from my classes there, and the rooms made it comfortable to learn and get to know your professors and classmates. Another favorite spot is right when you walk outside of that building and start walking down the hill to the parking structure because the views are always beautiful, but especially as the sun is setting.
Who was your favorite SOLES professor or class?
I really enjoyed all of my classes and loved working with Dr. Martin, Dr. Cameron, and Peggy Hetherington. They made my experience amazing and I learned so much. I would say my favorite class was Field Work. That class allowed me to go to Kenya and experience such amazing things and practice my counseling skills in another country, as well as locally at a high school in Santee. The actual class session each week was a great time to check-in with classmates and make sure I was on the right track with what I was doing at my placement.
How have you remained involved with SOLES and USD since graduation?
I have remained involved with SOLES and USD since graduation by coming back to visit every so often. I also have attended a few alumni events. Being a school counselor, I have the chance to share with my students how amazing I think USD is as well.
If you could offer a current USD/SOLES student advice, what would it be?
I would tell a USD student to take advantage of as many international experiences as they can. They are amazing opportunities to see the world and it really does not cost that much more than taking a class on campus. Also, I would recommend that they get to know their professors because they can offer valuable advice along the way.
Tell us a little about your journey since your graduation.
Since graduating, I have been working for a charter school organization in the Inland Empire called Real Journey Academies. I worked for three and a half years at a K-6 school and got the chance to shape my own school counseling program based off of what I learned at USD and the ASCA National Model. I created such amazing bonds with those students and felt like I was really making a difference. Last year, I moved to a high school within this organization, which has only 9th graders since it was a brand new high school. This role is different than a traditional high school counseling role because it is almost purely personal/social counseling. It was a new challenge, especially since these students have already been through some really terrible things in their short lives. I really feel the importance of my job, though, and they make me feel valued every day. It is not always easy, but school counseling is definitely essential to helping students be successful and to learn to cope with the obstacles they face.
How has your SOLES education impacted your career and your career goals?
My SOLES education has allowed me to work as a school counselor, which was my career goal when I entered the program. I feel like USD and SOLES set me up for success and I received a great foundation. USD taught me the keys to being a great school counselor and I am very grateful for the education that I received.