SOLES Alumnus Spotlight: Alan Nelson '94 (EdD), Leadership Studies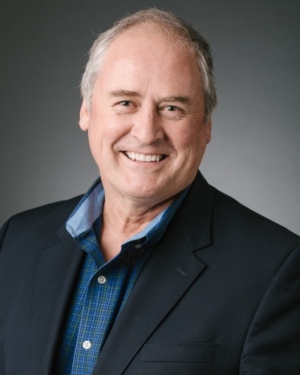 begin quote

I could not have done what I've done without my degree from SOLES.
Tell us about your degree program and why you chose it.
I earned the EdD in Leadership Studies in 1994. At the time, it was one of the few doctorates in leadership. USD was the first university to offer a doctorate in the field. I chose it because it was within drive time of my home in Orange County, but also because it was on leadership and not just school administration.
What is your fondest memory of being at USD and SOLES?
School life is quite different for doctoral students than undergrads, but for me, the satisfaction came in studying leadership and great faculty, such as Dr. Joe Rost, and sharp colleagues.
What is your favorite place on campus and why?
Our classes then were in the old educational building, which I think has been revamped as an alumni house (Founders and Camino Halls). The new facility is amazing. I liked the campus as a whole, its view over Mission Valley, but most of all I enjoyed my drives along the ocean from Mission Viejo (70 miles each way). It's when I learned to like coffee, keeping me awake while driving home at 10 p.m. on class nights.
Who was your favorite SOLES professor or class?
I'd have to say that Joe Rost stands out after all these years. I'm not sure that it was because of his warm demeanor, as he could be a bit surly and confrontational, but he really made you think. He authored a book that we used in class, making it even more interesting as we got to know the author and professor.
How have you remained involved with USD and SOLES since graduation?
I keep up with the USD Magazine and I've been on campus a few times.
Tell us a little bit about your journey since your graduation.
I was a pastor for nearly 20 years, planting two congregations in Mission Viejo and Scottsdale, AZ. We started both from scratch and raised funds to get them into their own buildings. I wrote several books, primarily on leadership for pastors and church leaders. I'm up to 20 books now, plus over 200 articles. I was executive editor of a national magazine for pastors. At midlife, I came to the realization that we use our best leadership training on leaders after they're already "cooked". For the last decade, my primary life focus has been on identifying leaders when they are young (ages 3-18). I have designed a project-based leadership skills training curricula, LeadYoung Training Systems, that we train people to use globally. I'm a pioneer in this field, so since it doesn't pay the bills yet, I also teach at USC Marshall School of Business and the Naval Postgraduate School (organizational behavior, leadership, and performance and motivation).
KidLead Inc. is a nonprofit and LeadYoung Training systems is the name of the curricula. We've created an online assessment that adults can take on 6-18 year olds to estimate the probability of their leadership gifting. It's called the NYLI. My work the last decade in 10 countries with over 10,000 students is summarized in my book, The O Factor. In 2018, I launched our work in Thailand and China. We like to say we get to leaders while they're moldable, not moldy. A Harvard publication noted the average first age of formal leadership training happens at 42, long past the tim we're pliable in our character and elevated in our cognitions. "If you want to change the world, focus on leaders. If you want to change leaders, focus on them when they're young."
How has your SOLES education impacted your career and career goals?
I could not have done what I've done without my degree from SOLES. The terminal degree has opened countless doors for teaching in universities, giving me credibility in writing and speaking, and provided a deep foundation for understanding leadership talent and development. It is one of the most important things I've ever done and I've never had a regret.
If you could offer a current USD/SOLES student advice, what would it be?
I'd have to say that my EdD from SOLES has been a game changer for me. Not only have I been blessed by the deeper ways of thinking about leadership, but it's opened many doors for writing and teaching. I am proud to be associated with USD, so I'd recommend embracing the knowledge, experience, and alumni status.