SOLES Alumnus Spotlight: Christian Jordal '06 MA, Marriage and Family Therapy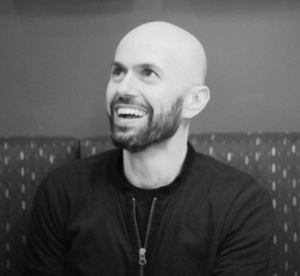 begin quote

The journey to become a socially-just, culturally-competent therapist never ends, but I believe the seeds for my journey were planted for me via my SOLES education and are bearing fruit in the journey that follows.
Please tell us about your degree program and why you chose it.
I graduated from SOLES with a masters degree in Marriage and Family Therapy in 2006. Prior to that, I worked in marketing and public relations in Los Angeles. I chose SOLES for several reasons. First, the program is accredited by the Commission for Accreditation of Marriage and Family Therapy Education (COAMFTE), and second, the department had both a fall and winter admission cycle. As an adult student, I felt like it would be an adjustment, going back to school, and I thought starting in January would allow for an easier transition. The interview afforded me the opportunity to meet the faculty, and learn about the academic and clinical aspects of the program. The MFT graduate program at SOLES has affiliate agreements with clinical sites throughout San Diego County, including many at healthcare settings such as UCSD and Children's hospitals. This was, and is, a strength of the program.
What is your fondest memory of being at USD and SOLES?
My fondest memories are connected more to the people, more so than specific events, the faculty, and the friends I made in the program. MFT is a small field. I remain in touch with many of my faculty mentors, at conferences and similar professional events. I also have remained friends with a number of my fellow classmates and alums.
What is your favorite place on campus and why?
USD is such a beautiful campus that it's hard to choose one place. I enjoyed the tranquility of the view from the West Plaza outside of Bert's Bistro, and the peacefulness and beauty of the chapel.
Who was your favorite USD professor or class?
It would have to be Leita McIntosh-Koontz, who supervised me during my clinical placement, and taught a course in child therapy. She was knowledgeable, considerate, and prepared. Her depth of knowledge, the content of the class, and her ethics, among other traits, made a lasting impression. I also enjoyed the mindfulness that Christie Turner brought to the religion and spirituality class, and the seasoned wisdom Dr. Margaret McCahill brought to psychopharmacology.
How have you remained involved with USD since graduation?
I have monitored USD and SOLES through the USD magazine and program email list serve. I have connected with a few faculty members at conferences over the years. I also maintain an awareness through friends who graduated with me and still live in San Diego.
If you could offer a current USD/SOLES student advice, what would it be?
I'd tell students in the MFT program, who were considering where to do their clinical placement, to pick their placement site based on the supervisor. An alumnus and friend gave me that advice when I was starting out in the program, and it was invaluable. I would also invite all students to seek opportunities to serve others.
Tell us a little about your journey since your graduation.
After graduation, I moved to southwest Virginia and entered a doctoral program in Marriage and Family Therapy at Virginia Tech. After I completed two years of academic coursework, I moved to Rock Island, Illinois, where I worked full-time in a community agency as an intern, working with individuals, couples, and families. After that, I moved to Eugene, Oregon, as I was offered a position as a Visiting Instructor and Clinical Supervisor in Training in the MFT graduate program at the University of Oregon. After completing my dissertation and graduating in 2011, I moved home to the Philadelphia area. I joined the faculty of the Department of Counseling and Family Therapy at Drexel University, full-time, in 2012. In 2015, I was promoted to the Program Director of the Master of Family Therapy program in the department.
How has your SOLES education impacted your career and your career goals?
The mission of the Master of Family Therapy program at Drexel University is to systemically train clinicians to serve all clients, notably the underprivileged, who are frequently marginalized and oppressed within the larger society. The journey to become a socially-just, culturally-competent therapist never ends, but I believe the seeds for my journey were planted for me via my SOLES education and are bearing fruit in the journey that follows.