SOLES Alumna Spotlight: Anita Chlipala '07 MA, Marriage and Family Counseling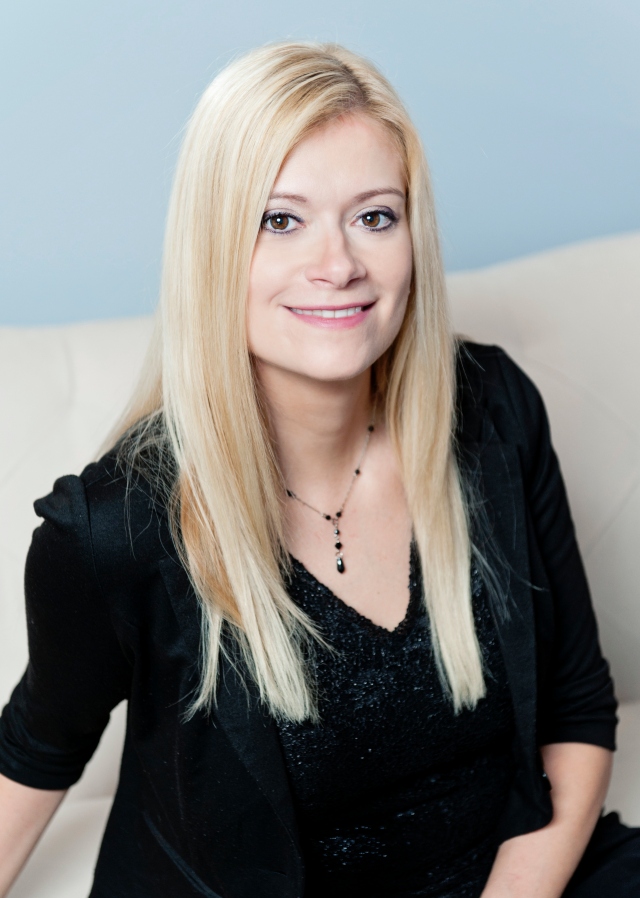 Tell us about your degree program and why you chose it.
I met a marriage and family therapist and asked her about her field. After learning more about it and checking out a few universities, I chose SOLES because it is well-known and has an excellent reputation. I wanted to be a couples therapist, and having a degree in marriage and family therapy gave me an edge because of our specific training in systemic thinking.
What is your fondest memory of being at USD and SOLES?
When I found out I passed Psychopharmacology.
What is your favorite place on campus and why?
Anywhere outside! I'm from Chicago, so the weather isn't as great as it is in San Diego. The campus is beautiful and just sitting outside in between classes, enjoying the sunshine - even in December - made me so happy and appreciative.
Who was your favorite SOLES professor, or what was your favorite class?
It's difficult to pick a favorite professor because they all had a lot to offer in different ways, and I learned something from each of them. My favorite class, though, was "Couples & Sex Therapy". I went into the MFT program knowing I wanted to do couples therapy, and taking that class reinforced my passion for helping clients with their romantic relationships. And I was in Gary Birchler's last class...it was epic.
How have you remained involved with SOLES since graduation?
We have an alumni chapter in Chicago and I go to their events whenever I can. There are a few therapists in the city who are USD alumni and we get together every so often for dinner.
If you could offer a current USD/SOLES student advice, what would it be?
Become an expert in your field. Go to conferences and workshops, seek out mentors in your field, read as much as you can on topics, and study the research and the best practices.
Tell us a little bit about your journey since your graduation.
When I graduated, marriage and family therapists in Chicago were not considered to be as credible as other therapy fields were. At one job interview, I was asked, "What is this marriage and family therapy degree? Can you do counseling?" Another interviewer told me that MFTs were considered "the bottom rung of the ladder". Needless to say, finding a job was not easy. I ended up working at a township for low-income families, where I provided bilingual English-Polish therapy (and yes, I was the only MFT staff member at that time). Then I joined a group practice to gain more experience working with couples. Knowing I wanted to focus my work on helping people have healthy and happy relationships, I founded my own practice in 2011 called Relationship Reality 312. We're located in downtown Chicago, have six therapists, and will be expanding into a larger office and will add more team members. I'm the author of First Comes Us: The Busy Couple's Guide to Lasting Love. I blogged for Patti Stanger, The Millionaire Matchmaker, and currently blog for Verily magazine.
How has your SOLES education impacted your career and your career goals?
The MFT program at SOLES is exceptional and has provided me with a strong foundation and helped build my skills. Our professors and supervisors taught us evidence-based approaches, which have been valuable in working with clients who are skeptical of therapy or have never been to a therapist. In graduate school, when I told Dr. Lee Williams about my passion in working with couples, he told me about conferences that were focused on marriage education and therapy, in which many of the presentations were backed by research. He also took the time to give me articles specifically on best practices in couples therapy. Using research and evidence-based approaches in my work over the last decade has helped me to become a dating and relationship expert in Chicago. I am also continually sought out by the press to provide advice on dating and relationships.