Alumni Spotlight: Sebastian Slovin '17, MA Leadership Studies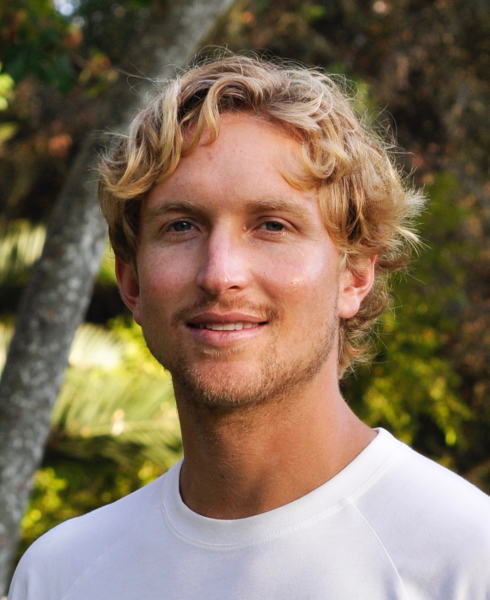 begin quote

My SOLES education ... has given me the perfect balance of knowledge and practical tools to go after what I want with confidence.
Please tell us about your degree program and why you chose it.
I'm an alumnus of the MA in Leadership Studies program. I chose this program for several reasons: to gain the skills to successfully run Nature Unplugged, a business I co-founded with my partner Sonya Mohamed; to learn how to better facilitate and work with groups, and to pursue my goal of working as a leadership/developmental coach.
Also, before starting the program I began writing a memoir about living through and learning from my father's suicide. I felt that the skills I would learn in the leadership program would help me get out and create positive change in suicide prevention and in raising awareness around suicide and mental health. The book, Ashes in the Ocean, is out now and the skills I learned in the program have been tremendously helpful.
What is your fondest memory of being here at USD and SOLES?
It's more of a compilation of memories rather than one in particular, but it was definitely the people and relationships I made during my time in the program. More specifically, I had the unique experience of going through the program with my partner, Sonya. I have many fond memories of little windows of time connecting with Sonya around what we were learning/experiencing in the program. Memories of eating together before class or taking walks during break or little looks to each other during class. It was incredible to have someone like her to go through the program with - to debrief, agree, disagree, connect, etc.
What is your favorite place on campus and why?
The far end of the Garden of the Sea which looks out over the ocean. I feel like it's the perfect spot to reflect and process after learning.
Who was your favorite USD professor or class?
Tough question. I would have to say my favorite class was LEAD 550 Integral Leadership and Practice. This was one of the most challenging classes I took, inspired a tremendous amount of personal growth, and has informed how I work with groups. It was invaluable.
How have you remained involved with USD since graduation?
I still visit from time to time to meet with some professors and students in the program (and my partner Sonya works in SOLES, which makes visiting convenient). Additionally, I continue to collaborate with different entities around campus. For example, in March Sonya and I took a group of students to Joshua Tree for a mindfulness retreat through our partnership with USD Outdoor Adventures, which was where we did our internship during the program. I've also stayed connected to the Social Innovation Challenge (SIC) program and the Cultivate Conscious Kids program (housed within the Conscious Leadership Academy) speaking at events and facilitating workshops.
If you could offer a current USD student / SOLES student advice, what would it be?
I would say that the most challenging parts of the program have been the most helpful and rewarding since graduating. So...hang in there, it's worth it.
Tell us a little about your journey since your graduation.
Since graduating I've been working on developing and launching our business Nature Unplugged which offers coaching and educational curriculum focused on wellness. Our mission is to help people cultivate healthy relationships with technology and deepen their connection to nature. It's been an awesome and challenging experience where I'm able to put a lot of what I learned in the program to work.
Also, as I mentioned earlier, I recently released my book Ashes in the Ocean. The book has been several years in the making and it feels incredible to be putting it out there. I'm currently working on promoting the book and have been sharing my message through podcasts, interviews and a blog tour. My intention with this book is to create space for conversations about suicide, mental health, and other difficult topics by breaking down the stigma attached to them.
How has your SOLES education impacted your career and your career goals?
My SOLES education has made a huge impact on both my career and career goals (as well as personal life and personal goals). In a nutshell, it has given me the perfect balance of knowledge and practical tools to go after what I want with confidence.