Alumni Spotlight on Sara Kathleen Henry, Ph.D.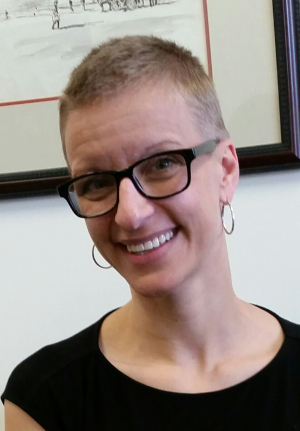 begin quote

SOLES impacted my career by providing me with...a greater depth of awareness and understanding of my own capacity to lead and affect change
Please tell us about your degree program and why you chose it.
I received my Ph.D. in Leadership Studies in 2010. I chose to attend the University of San Diego because I was interested in learning about leadership across all contexts and at different levels, not just in higher education. The program was tailored to working professionals, which worked well for me given that I worked in student affairs at the University of California, San Diego at that time.
What is your fondest memory of being at USD and SOLES?
My fondest memories of being at USD and SOLES include Dr. Zachary Green's adult development class and Dr. Terri Monroe's LEAD 600 class and leadership conferences. These experiences were impactful for me, and I became a stronger purpose-based consultant and practitioner and a more effective leader because of the depth of my learning in these courses.
My other significant memories actually occurred off campus. It was through international travel. With other students from SOLES, I went to South Africa with Dr. Lea Hubbard and Dr. Cheryl Getz, and I went to Northern Spain with Dr. David Herrera. These trips opened my eyes to education, community, and leadership in different contexts. I have traveled extensively, and these two trips stand out as two of the more impactful trips I've taken.
What is your favorite place on campus and why?
I love the rose garden outside Mother Rosalie Hill Hall. It is meditative and a place for quiet reflection, comfort, and peace. I also love sitting inside The Immaculata. I was raised Catholic, and sitting in a pew in the back of the church connects me to my parents, who have both passed, and my brother, Matthew.
Who was your favorite USD professor or class?
Dr. Zachary Green and Dr. Terri Monroe both pushed me to really dig deep and influenced my personal and professional growth in the most profound ways. Who I am now and my capacity to lead and serve others is directly tied to the depth of learning that happened for me in those courses.
How have you remained involved with USD since graduation?
I have attended alumni events to connect with local alumni in cities where I've lived, and I have stayed connected with my cohort-mates. I am the Founder and Editor-in-Chief of Heartful Editor and am working in support of the new SOLES Writing Center to provide graduate and doctoral students with writing coaching and editing support, so I am now very connected to USD!
If you could offer a current USD student / SOLES student advice, what would it be?
Practice self-care and wellness as the foundation for academic and professional success. It is easy to lose sight of ourselves when we are trying to stay on top of work, family, and academic commitments, but the engine that keeps it all going will break down if it's not cared for. I learned this lesson in a very powerful way a few years ago: I cannot be strong for others (or at my best academically or professionally) if I do not make my own health and well-being a priority.
I would also advise students to travel abroad!
Tell us a little about your journey since your graduation.
I spent several years post-graduation continuing to work in higher education administration. My last full-time position in a traditional student affairs position was as the Associate Dean of Students at a community college in California. I stepped down from this role to provide care to my parents and grandmother, and during that time, to keep my brain active and engaged in learning and professional growth, I provided editing and formatting support to a few colleagues in their doctoral programs. One referral led to another, and Heartful Editor was born. We now have a team of 13 academic coaches and editors (and growing) who work mostly with graduate and doctoral students on theses, course papers, dissertations, manuscripts for publication, and resumes, cover letters, and CVs. It is a gift to have an opportunity to infuse my entrepreneurial spirit into this work: to blend my love of coaching and academic writing and editing with my commitment to student success.
How has your SOLES education impacted your career and your career goals?
SOLES impacted my career by providing me with opportunities to develop a greater depth of awareness and understanding of my own capacity to lead and affect change, and it gave me a broader understanding of how to serve others and practice leadership within our communities.