A Look Into the Richard A. Shaw Endowed Professorship in Taxation
Matching Passion with Purpose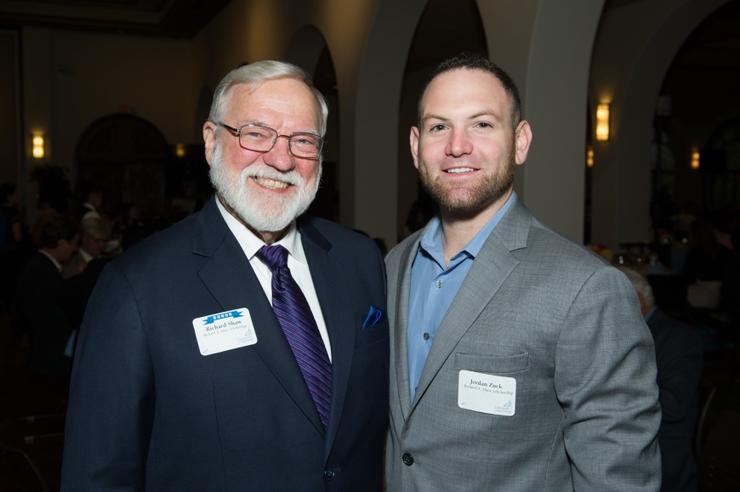 After a prominent 40-year career as a Distinguished Adjunct Professor of Law, devoted to teaching tax at USD School of Law, Professor Shaw worked closely with Dean Stephen C. Ferruolo to establish the Richard A. Shaw Endowed Professorship in Taxation. A nationally recognized business and tax lawyer, Professor Shaw specializes in business and tax planning, estate planning and tax controversy representation.He also serves as an expert witness. Shaw has chaired the American Bar and the California Bar Tax Sections, and has frequently testified before the United States Congress on tax reform issues. In addition to his successful career, Shaw has contributed years of community service in San Diego. He is a National Distinguished Eagle Scout Award, with the Boy Scouts of America, and has been President of the San Diego Kiwanis Club and member of the Executive Committee of the San Diego Museum of Art, Business Circle.
Since 1978, Shaw has lectured in Advanced Business Planning an Advanced Corporate Tax Planning at the USD Law School Masters in Taxation Program. Once Professor Shaw's Endowed Professorship in Taxation fully funded, the fund's spending allowance will provide Dean Ferruolo with valuable resources to recruit, retain and incentivize distinguished members of the faculty. Enhancing the tax program at the law school by elevating the teaching experience for student and graduates at USD is the ambitious purpose that inspires Professor Shaw to fund one of the few endowed professorships available to teaching faculty throughout the university. "As a distinguished member of the adjunct faculty, Richard Shaw has dedicated his time and expertise to teaching tax at USD School of Law for more than four decades. His decision to fund an endowed professorship in tax will not only perpetuate the level of excellence that we have come to expect from our tax faculty, but it will also ensure that the standing of the law school's tax program continues to benefit by association with the outstanding reputation of Professor Richard A. Shaw." Stephen C. Ferruolo, Dean and Professor of Law.
The University of San Diego School of Law is proud to be among the finest institutions providing graduate education and skills training in tax law. As one of the nation's top tax LLM programs, USD's Graduate Tax Program is the ideal choice for law students who wish to study in the western United States. Graduates of the program that Professor Shaw supports, join an extensive network of LLM in Taxation alumni practicing throughout the West Coast and the nation.
---
If you're interested in contributing to law school scholarships or getting involved at the law school, contact Debbie Rider at (619) 260-4692.