Pandemic Lessons Learned: A Student's Perspective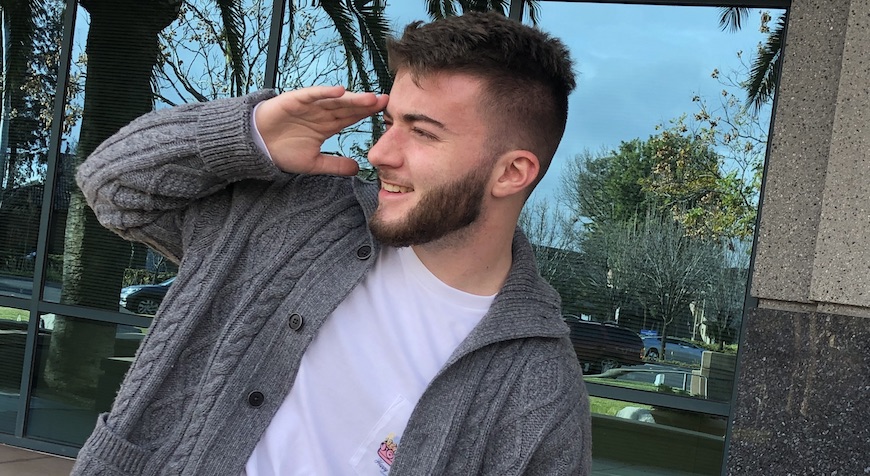 As hard as times may be, there is always a light we can look towards. That was what pushed me through this past summer and into the present day past the pandemic. Having my internship cancelled over summer was tough, especially because it would have provided me with an opportunity to see more of the world. Some emotional heartache did not make the times any easier, but the losses provided something else — a chance of growth and asking deep down can I handle the tough times? That is a question that a lot of us ask ourselves, but rarely can answer. Well, this past year has answered that question and has given me a few lessons that I want to always carry with me as I move forward in my professional career and my personal life.
The first lesson was to be comfortable being alone. The pandemic has forced many of us back into our family homes or to stay inside with roommates; but in a contradictory note, it has also isolated us. Doing classes online misses out on that human aspect of college where you can give your friend a funny look when you both have no idea what is happening in class. It just is not the same, but it lets us test ourselves. For me, I needed some alone time in the past months and during this time I would reflect and meditate on my collegiate life and beyond and I would always ask if I were the best I can be? The answers to that question caused a stirring of energy and with all the new free time I had, there was no issue to make some personal changes to make my life better and to become a better me.
The second lesson was to not be discouraged by setbacks. Over the summer, I was scheduled to be in Monterey, California working with the US Navy on ship software. This was an absolute dream for me and had implications to my future career — but fate did not have that in the cards. With its cancellation, I really could not see how there was any good side to it. As I said, I went about my summer and focused on improving my mind and my body and when the new fall semester came along, I was ready to hit the books again.
About halfway through the semester, I received an email from the Naval Research Enterprise Internship Program (the organization I was meant to intern for) and they let me know that I would have the chance to fulfill a micro-internship over winter break as a consolation for the summer internship. Now, it was not at all the same as to what I was promised, but in an interesting way it felt like more of an accomplishment. To be able to put in the hours, to work with other students across the nation I would have no chance of meeting in person and yet pick up valuable skills and make friends and valuable connections along the way. It just made me appreciate it even more. It led me to honestly believe in a phrase an old Chief of mine used to say; a setback is just a setup for a comeback.
The last lesson I learned in the pandemic that really enlightened the way I look at the world today, was the idea of PMA. PMA stands for Positive Mental Attitude; a glass is always half full style thinking. Now, I would not confuse PMA with blind optimism, as the latter has a blatant ignorance to bad times. Rather, PMA is the idea that as soon as you wake up in the morning, you know that you have the chance to have a good and happy day. Now, there may be things that get you down and push you away from happiness, but that does not mean you cannot readjust and make a bad day better and turn it into a good day. Additionally, one thing to always keep in mind is the power of social interaction even in a socially distanced setting. It costs absolutely nothing to ask someone how they are doing or give a compliment or smile or tell a funny story to a stranger, if the situation permits. It is all the small things that we do throughout our days that can bring happiness and turn a bad or mild day into a good one. Whether it is smiling at a stranger, talking to an old friend, getting in a solo workout or cutting yourself some slack and grabbing a snack and a coke. If it is simple enough and can bring you happiness, I would say go for it, because your positivity can spread and brighten up even the worst of some people's days.
These are the three big lessons that I felt I have learned over the last year. As we continue moving through our lives in the face of the pandemic, I would encourage everyone to learn from these lessons or critique them and have lessons of your own, but do not waste the time we have. The world may feel like it is not spinning, but we must keep moving forward and the best way to do that is by getting on our own two feet, brushing off the dust, taking a deep breath of positive mental attitude and moving into a better tomorrow.
— Chris Colandenem '21 (ISyE)