Hispanic Heritage Month: Creating Character, Community, History. Together.
"If you want to go fast, go alone; but if you want to go far, go together." A wise piece of advice taken from a timeless proverb.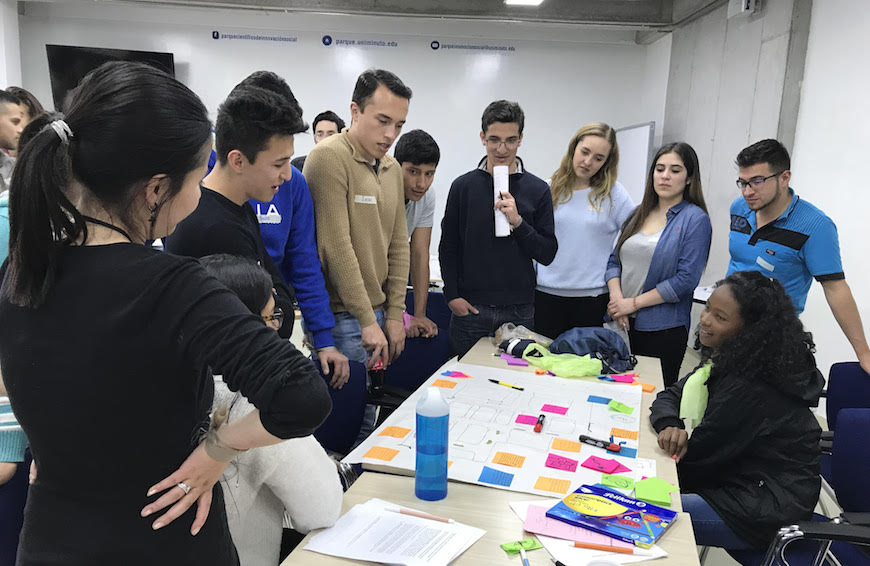 "If you want to go fast, go alone; but if you want to go far, go together." A wise piece of advice taken from a timeless proverb. There are many ways to build character, to create community, to change history — and that is by acknowledging, supporting and celebrating one another. Together.
Across the United States, National Hispanic Heritage Month is observed and celebrated from September 15 to October 15 to honor the rich cultural heritage, history and contributions of descendants of Mexican, Spanish, Caribbean and Central and South American people in the United States.
The term Hispanic, however, has no basis on geography and was introduced by the U.S. government to describe a census category. People have long opposed the use of the term Hispanic, as it obscures the presence of African and Indigenous ancestry and reflects the long history of colonialism, and have opted to use more inclusive terms like Latinx. Nonetheless, despite the terminology, it is important to recognize and uplift these voices, contributions and life histories not just this month, but every day of the year and beyond.
You may ask why the month-long observance starts mid-September rather than at the beginning of the month. The 15th of September is intrinsically significant as it marks the anniversary of independence from Spain for five Latin American countries, including Costa Rica, El Salvador, Guatemala, Honduras and Nicaragua. Additionally, Mexico and Chile celebrate their independence days on September 16 and September18, respectively.
Stepping back to 1968, the official observance started as Hispanic Heritage Week under President Lyndon Johnson, where he issued the Presidential Proclamation 3869. This in part states, "Wishing to pay special tribute to the Hispanic tradition, and having in mind the fact that our five Central American neighbors celebrate their Independence Day on the fifteenth of September and the Republic of Mexico on the sixteenth, the Congress by House Joint Resolution 1299, has requested the President to issue annually a proclamation designating the week including September 15 and 16 as National Hispanic Heritage Week."
Then, in 1988, under President Ronald Reagan, Congress expanded the week-long observance and authorized the President to issue an annual proclamation designating the "31-day period beginning September 15 and ending on October 15 as National Hispanic Heritage Month," according to the Library of Congress Law. And every year thereafter, our U.S. Presidents have continued this month-long observance by issuing annual proclamations.
Acknowledging Distinguished LatinX Visionaries
As we look to the achievements of Latinx visionaries throughout our history, we unleash an awe-inspiring accounting of innovators who have contributed to engineering, technology and beyond, to infuse complex thinking, creative ideas, social justice and unique solutions to our nation's most compelling challenges and opportunities. Below are merely a representative handful of such game-changing leaders.
Albert Baez, Mexican-American Physicist
Albert Baez was the co-inventor of the X-ray reflection microscope, through which scientists could examine living cells. The imaging technique, developed in 1948, is still used to take X-ray pictures of galaxies and in medicine. A pacifist, Baez switched from experimental physics during the Cold War to conduct research and teach physics at the University of the Redlands, Baghdad University, MIT and Harvey Mudd College. Baez is father of two distinguished singers, Joan Baez and Mimi Fariña.
France A. Córdova, Astrophysicist
France Anne-Dominic Córdova is an accomplished American astrophysicist who has served as a NASA Chief Scientist, and as the eleventh President of Purdue University and who was appointed by President Barack Obama to the Board of Regents of the Smithsonian Institution. She was the fourteenth director of the National Science Foundation and was most recently elected to the Caltech Board of Trustees.
Mario Molina, First Mexican-Born Citizen to receive a Nobel Prize in Chemistry
Mario José Molina-Pasquel Henríquez is a visionary chemist — a professor of Chemistry and Biochemistry at UCSD who has contributed to the preparation of many Latinx scientists in the U.S. He was elected to the National Academy of Sciences, as well as the United States Institute of Medicine. He received the NASA Medal for Exceptional Scientific Advancement and the United Nations Environment Programme Global 500 Award. Most notably, Molina was a co-recipient of the 1995 Nobel Prize in Chemistry for his team's discovery of the role that chlorofluorocarbons play in the depletion of the ozone layer.
Dr. Ellen Ochoa, American Engineer and Veteran NASA Astronaut
In 1993, astronaut Dr. Ellen Ochoa became the first Latinx woman to go to space, where she and fellow astronauts studied the earth's ozone layer aboard the space shuttle Discovery. She was also the first Latinx director and second female director of the Johnson Space Center. Ochoa was decorated with NASA's highest award, the Distinguished Service Medal and the Presidential Distinguished Rank Award.
Luis von Ahn, Visionary Entrepreneur
Guatemalan-American entrepreneur Luis von Ahn is the co-founder and CEO of the immensely successful language-learning platform Duolingo. As the founder of reCAPTCHA, he invented a new form of CAPTCHA — the term which he and three others from Carnegie Mellon University coined. He is also known as one of the pioneers of crowdsourcing and now serves as a consulting professor in the Computer Science Department at Carnegie Mellon University.
The Journey Ahead

As we reflect upon the historical and contemporary significance of this month-long observance to honor Latinx culture, traditions and accomplishments, we are reminded of the selfless contributions and acts of courage of those who came before us — those who made personal sacrifices and who continue to do so often at great cost, while working towards eliminating issues of inequity within our communities.
We must be mindful of the journey ahead. Our Ashoka U Changemaker Campus is steeped in a rich bounty of resources that incorporate changemaking approaches in the ways we teach our students and carry out USD's vision to "serve with compassion, to foster peace and to work for justice," including the Changemaker Hub, the Center for Inclusion and Diversity, the Mulvaney Center for Community, Awareness and Social Action and the Engineering Exchange for Social Justice. But there is still much work to be done to achieve institutional change and equity.
At USD's Shiley-Marcos School of Engineering, Assistant Professor of Integrated Engineering and Changemaker Faculty Fellow Alex Mejia has recently received the prestigious CAREER grant from the National Science Foundation — a first for the school — to serve as an academic role model in research and education and to promote Latinx success in the field of engineering.
"We want to change the perception that Latino and Latina students have deficits and start talking about the assets they bring to engineering," explains Mejia. "LatinX students bring a wealth of knowledge from their cultural and social backgrounds that can benefit engineering and be incorporated into curriculum and the classroom, especially as engineering expands to solving not just technical but societal problems."
"The more we can draw from multiple sources and cultures," Mejia adds, "the better prepared engineering will be to solve the problems of the future."
— Michelle Sztupkay
Please check our home page for our accomplished Latinx engineering alumni spotlights and follow our social media channels for Latinx Heritage Month events and acknowledgements.