Susan Lord, PhD, Named Engineering Spotlight Award Recipient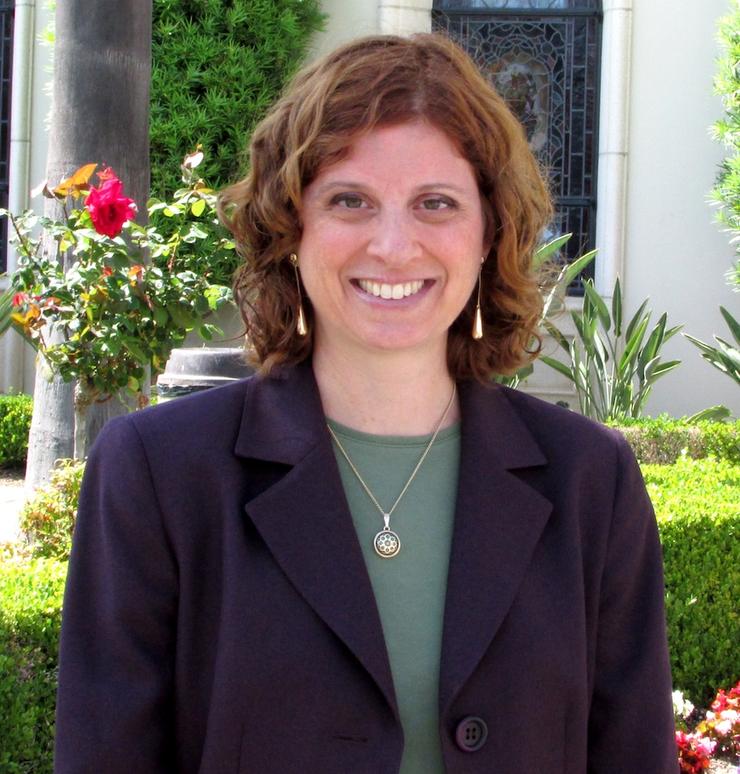 "I was always well suited to be an engineer," admits Susan Lord, chair and professor of integrated engineering and professor of electrical engineering. "In school, I was good in all areas of study and I liked problem solving — I approached things systematically."
Lord began carving her path in academia at Cornell University. Knowing she wanted to be an engineer, she explored options within the various disciplines offered. She studied mechanical engineering for a semester and discovered it was not "her thing." Electrical engineering (EE) appealed to her.
"I liked electrical engineering because the classes involved math but it was math for a reason. Rather than just calculating a "3", you could figure out if a light turned on."
Lord was also drawn to materials engineering. "I liked the application of chemistry. Cornell had a program where you could combine electrical engineering and materials science so I chose that. I liked the interdisciplinary focus and getting to explore electrical devices and the materials they are made from. It was interesting to compare the two cultures: materials engineering was small (about 20 students), had more women, and was very welcoming. Electrical engineering was the opposite. Being in the Society of Women Engineers (SWE) at Cornell, including serving as Vice President for two years, was a great experience and helped me learn about engineering, organizing events, and career options ."
Lord received her BS in electrical engineering and materials science and engineering. She went on to Stanford where she earned her MS and PhD in electrical engineering.
After Stanford, Lord taught at Bucknell University for four years. Although she enjoyed Bucknell, it was challenging for her husband, Victor Chang, a mechanical engineer whom she met her first year at Cornell. Lord explains, "I wanted to teach where teaching was valued. I loved teaching at Bucknell, but Lewisburg was difficult. A master's in mechanical engineering in Amish country was not useful. It was really hard for my husband to find a career."
"When USD called to offer me a job in 1997, it was so cold, that my Camelback actually froze! I was in the shower trying to warm up after a bike ride, and my husband handed me the phone saying it was USD and they wanted me to come to sunny San Diego."
"It was hard to leave Bucknell, but San Diego was better for my family," says Lord. "The weather was warm. My husband was readily first employed in aerospace, and then in biotech. Equally important, Lewisburg was primarily white and my husband is Chinese. Our children being mixed race has not been an issue in San Diego the way it would have been in Lewisburg."
Lord grew up Catholic and found that USD had a similar mission, valuing the same traditions as Bucknell. "USD was small and I liked teaching within a liberal arts context. It was a good fit for me. My parents are teachers. Two of my grandparents were teachers. I think teaching is in my blood and what I am supposed to do."
At USD, Lord began as an assistant professor in the electrical engineering(EE) department and was quickly promoted to associate professor. "Lord became a full professor before being named chair of the EE department, and served as chair for 10 years. In 2016, Lord moved over to the newly created general engineering department, now named integrated engineering. "I was fortunate to make the move. It was clear that general engineering was going to have a larger interdisciplinary focus and be tied to the RED grant the school received in 2015. I was excited about both aspects of this new opportunity."
In the two plus decades since teaching at USD, Susan Lord has seen a lot of growth.
"When I came to USD, I taught ENGR 101 (then called ENGR 5) with Rick Olson, who now serves as the associate dean for the school. There were about 40 students in total with two sections," recalls Lord. "Contrast that now with seven sections and over 160 students. Back then, we were scrambling to get students, and now we have so many."
"Being our own school is great. It allows us to have more of a voice. We have also hired experts in their respective fields to develop and grow the programs, including a budget manager, an academic advisor, a dedicated career advisor and a communications manager."
When asked what her most satisfying aspect of her work is, it was clearly all about the students. "I love helping students learn. Moving them from a place of 'I don't get it,' to 'That's what I am supposed to do,' especially if they aren't sure if they belong."
"I was never quite considered to be a real electrical engineer at Stanford as a woman," says Lord. "I want to change that image of engineering so students can all feel welcomed."
Since entering academia, Lord has been committed to increasing diversity in engineering, particularly supporting women and underrepresented minorities. Her research in this area has been sponsored by the National Science Foundation (NSF). She co-authored The Borderlands of Education: Latinas in Engineering with Michelle Madsen Camacho, PhD, of the USD Sociology Department. She received 2016 the Electrical and Computer ENgineering Department Heads (ECEDHA) Diversity award. She and her research team have received best paper awards from the Journal of Engineering Education and the IEEE Transactions on Education and the 2013 WEPAN Betty Vetter Award for Research.
She also enjoys being a facilitator for the National Effective Teaching Institute (NETI). "There are three of us who help engineering educators learn how to use effective teaching practices such as active learning, formative assessment, and crafting learning objectives. We also provide advice on crises and how to teach more inclusively to make more students feel welcome in the classroom."
In addition, she is proud of being a fellow of IEEE and ASEE. In 2018 she received the IEEE Undergraduate Teaching Award. In 2019, she received the Distinguished ECE Educator Award from the ASEE ECE Division.
In her spare time, she has two athletic daughters who play volleyball, Marissa Rose Wen-lan Chang (born in the year of the golden dragon) and Kyrielle Wen-su Lord (born in the year of the water horse). She and her family also enjoy Broadway musical theater, traveling and making Chinese dumplings.
To round off an impressive list of accomplishments, she and her husband enjoy riding a tandem bike together. On a tandem that Victor made, they did five double centuries (200 miles in 24 hours) to join the "1000 mile club" in 1998. "What can I say… I have always been goal driven."