Dressed for Success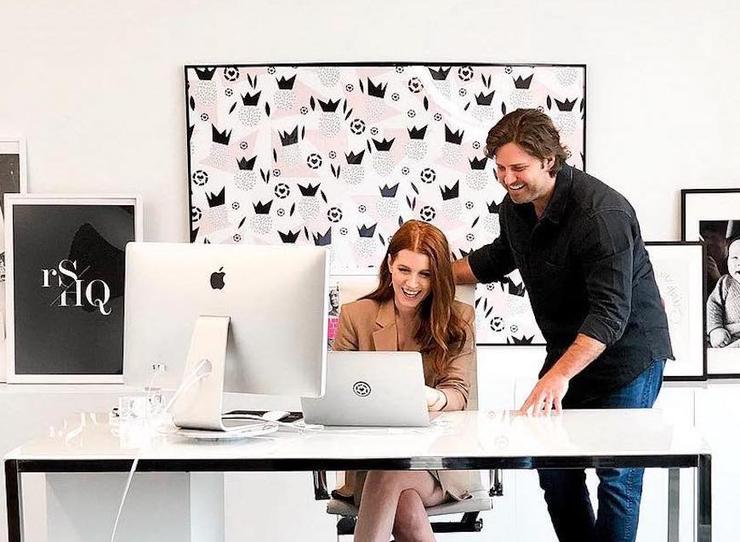 Get up close and personal with electrical engineering alumnus Baxter Box '06, CEO of rewardStyle — a monetized platform for fashion, beauty and lifestyle influencers — sharing his journey from startup to market leader and innovator in influencer marketing and social commerce.
What did you think you wanted to do professionally that propelled you into engineering?
I've always been interested in how things work. I didn't know it at the time, but I was always entrepreneurial. That lends itself to becoming a builder. In high school, I took some software classes. Then I got into electronics at USD. Both enabled me to build things. My father, who comes from the finance and technology world, encouraged me to look at technology and engineering programs.
What stands out most from your time at USD?
I had so many good experiences with professors. I really enjoyed Ernie Kim's class on antenna design. He knew the subject and made it a lot of fun. It was very project-oriented and allowed us to build and experiment. That class really stood out for me.
In my senior year, I started working at a small medical device company, so I was able to do a lot of things, much of which I learned from Dr. Kim. I would bring him questions and he was always willing to mentor me.
Tell me a little about your life after graduation.
After graduation, I kept working for the medical device company, based in San Diego, California. We were focused on helping physicians diagnose acid-reflux types of diseases in a minimally invasive way. It was a startup, so I was able to do everything from bringing an idea to life, circuit design, antenna design, packaging and selling to doctors, which was very powerful being able to go to the end customer.
I was lured back to Dallas, Texas. My father runs a hedge fund and was looking for an equities and options trader. They typically look for quantitative types of people. I wanted to try something different and became the head trader really quickly. Then I started looking at technology companies and was helping inform investment decisions. I realized that I preferred building businesses rather than simply advising them. But I also realized I needed to beef up my business and accounting skills, and completed the MBA program at Southern Methodist University.
I met my now-wife, Amber, there. She was a personal stylist and a jewelry designer, and I wanted to help her professionalize her talents. I had started my own company to incubate some of my ideas and leveraged that incubator to build products for Amber. Then we created a blog as a tool to promote her personal stylist business. She would pick up clothing and bring it to her client's house then get paid by those clothing retailers. Her clients started reading her blog and instead of booking with her, they would purchase the clothing themselves. So we decided to create something online that replicated what she was doing offline. That was the impetus of rewardStyle, which connected her as a fashion blogger with retailers. It was as simple as publishing images of clothing in a compelling way and then allowing consumers to purchase those clothes.
Describe rewardStyle.
We started building the platform in 2011, before Instagram and the concept of influencers was around. It is a now marketplace that allows influencers to monetize and connects them with brands. Previously, it was only a business-to-business marketplace. Now we have added a business-to-consumer platform called LiketoKnow.it. It is the largest online influencer shopping channel with about 45,000 influencers and 4,500 retailers that are commissioning in over 100 countries. It is the next generation of retail marketers using influencers to create content pieces.
Where do you see your company going from here?
We are on a mission to help the best influencers around the world turn their passion into a profession. Publishing is getting democratized. People are waking up every day and going out and creating content — just doing what they love. We have room to grow internationally and will continue to build new and innovative products to help consumers really shop with confidence. We are currently headquartered in Dallas, Texas, and have a presence in New York, Los Angeles, Shanghai, Sao Paulo, London and Berlin.
—Elisa Lurkis