Computer Science Graduate Makes the Most of Her Years at USD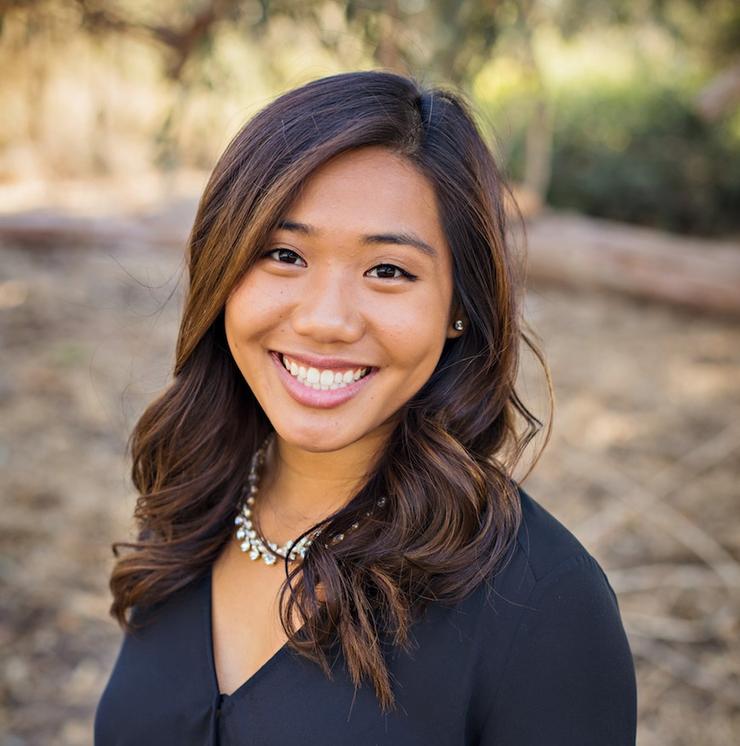 Computer science senior Taylor Wong is president of USD's Association for Computing Machinery. She's also an Industry Scholar, member of Mortar Board and the LT3 hip hop group. She's taken advantage of nearly every opportunity during her years at USD and why not? During her senior year of high school she wasn't sure she'd even be attending college.
A Bay Area native, Wong suffered a brain injury in her senior year of high school that took her out of school for four months and contributed to migraine headaches for more than a year later. She lost her sense of smell, her cognitive abilities were impaired and was told by her doctors she wouldn't graduate high school.
But Wong wouldn't give up. "Instead, I fought harder to get back to where I was, catch up in my classes and graduate in order to attend college," she said. "That experience taught me to be resilient and to never give up hope."
The oldest of six children, Wong says she learned the value of a strong work ethic and leadership skills at an early age. Those skills have helped her overcome and achieve in both school and life.
Wong, one of 16 women out 106 students in the Shiley-Marcos School's computer science program, has been active in a myriad of activities and organizations.
As president of the Association for Computing Machinery she's helped take the organization to the next level of professional development and industry outreach, by inviting industry professionals to share their career experiences, participating in programming competitions and hosting special topic workshops.
She also was nominated and accepted into the Shiley-Marcos School of Engineering's Industry Scholar Program that offers leadership and networking opportunities, as well as industry experience, for outstanding students. Membership there led to a software engineering internship at Clarity Design, Inc.
"While she's very strong academically, she's also demonstrated leadership and communication skills," said Assistant Professor of Computer Science Saturnino Garcia and the ACM faculty advisor.
"She works together well with others, thanks to her easy going, yet confident attitude," he said. "She is always willing to help out her classmates, both inside and outside of class, when they are struggling, but is also humble enough to ask for help when it is needed. As the president of the ACM club this year, she has shown tremendous leadership skills in organizing many excellent events and inspiring others to get involved as well."
Taylor also recognizes the value of relaxation and enjoys de-stressing by playing guitar and writing music. She's also loved to dance since the age of four. "Dance and music have been my escape since I was younger and it has allowed me to express myself in ways words can't."
As graduation nears, she's considering several job offers from high-tech firms, and is looking forward to starting her career and pursuing her Master's while working full-time. But first, she plans to take a moment to reflect. "I want to throw my cap up, smile and hug my family then go the beach."