Leading the Next Generation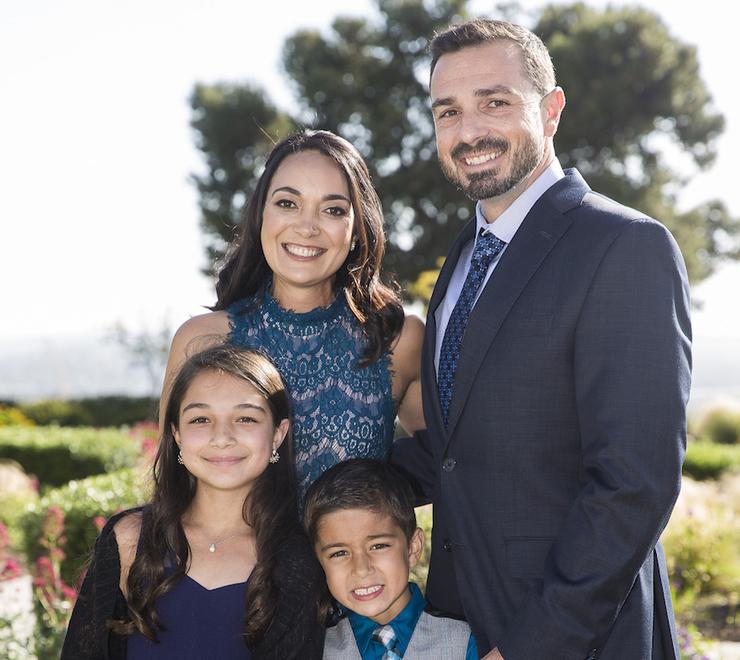 2018 Alumni Honors recipient Rasheed Behrooznia helps design the transit systems that get commuters where they need to go. His own road to success began on the second floor of Loma Hall and flourishes as he serves as a role model for USD engineers.
It seems that Rasheed Behrooznia has always had an idea of what he wanted to do with his life.
"As a kid, I wanted to be an architectural engineer, even though I confess I really didn't know what that meant," he says with a laugh. "I remember spending hours drawing buildings on graph paper and got it in my head that it was what I really wanted to do."
Behrooznia went on to earn a dual BS/BA degree in electrical engineering from the University of San Diego in 2002, with minors in computer science and mathematics, and a subsequent master's degree in systems engineering from George Washington University. He developed his skills writing software for the U.S. Army and Air Force, and defense contractors including Lockheed Martin and Orincon.
Today, as vice president of engineering for the Americas of Cubic Transportation Systems, he leads a multidisciplinary team of roughly 200 engineers that design and develop fare-collection systems for mass transit entities in some of the biggest and most iconic cities on the globe. Some 38 million people in places including New York, Chicago, Los Angeles, London and San Diego travel on Cubic technology.
One innovation developed by Behrooznia and his team is the card-based "tap technology" that dispenses with tokens and other cumbersome fare-collection methods. Also of note are mobile technologies that link all available transportation options. Riders can pay for public transit, but also integrate fees for toll roads, parking and third-party services such as bike and car sharing.
The foundation of Behrooznia's success was built on the second floor of USD's Loma Hall, soon to be renamed the Belanich Engineering Center. Then part of the School of Business Administration, the engineering program was tucked away on a single floor of one of the original buildings on campus. The donation from Darlene Marcos Shiley that would create the Shiley-Marcos School of Engineering was still years in the future.
"It was a different time, that's for sure," remembers Behrooznia, who now serves on the school's advisory board. "But just as it is today, the faculty was stellar. They really gave of themselves. I truly believe the access they provided helped me learn at a much higher capacity."
"At USD, I learned how important it is to view problems through many lenses, to get that 360-degree view. Of course, there are technical aspects to every engineering project, but there are humanitarian dimensions and practical application issues that are so important to consider."
Behrooznia smiles as he considers the tools available to today's students at the Shiley-Marcos School of Engineering.
"There is so much here: Donald's Garage, the machine shop, the wood shop. I would have loved to have had the 3D printers when I was here! There are so many fun gadgets that encourage students to build out the things they have in their heads. It's a much faster process to get to advanced prototypes."
Something else that helps today's students is ready access to alumni like Behrooznia who provide encouragement and industry insight. It's a role he treasures.
"I've always looked for leaders to model myself after," he says. "I've had such incredible mentors at every stage of my career, and that really began with the faculty at USD. If I can pay that back and be of help to the next generation of USD engineers, I feel like that's the least I can do."
by Timothy McKernan