Saddle Bin Pilot Program Launched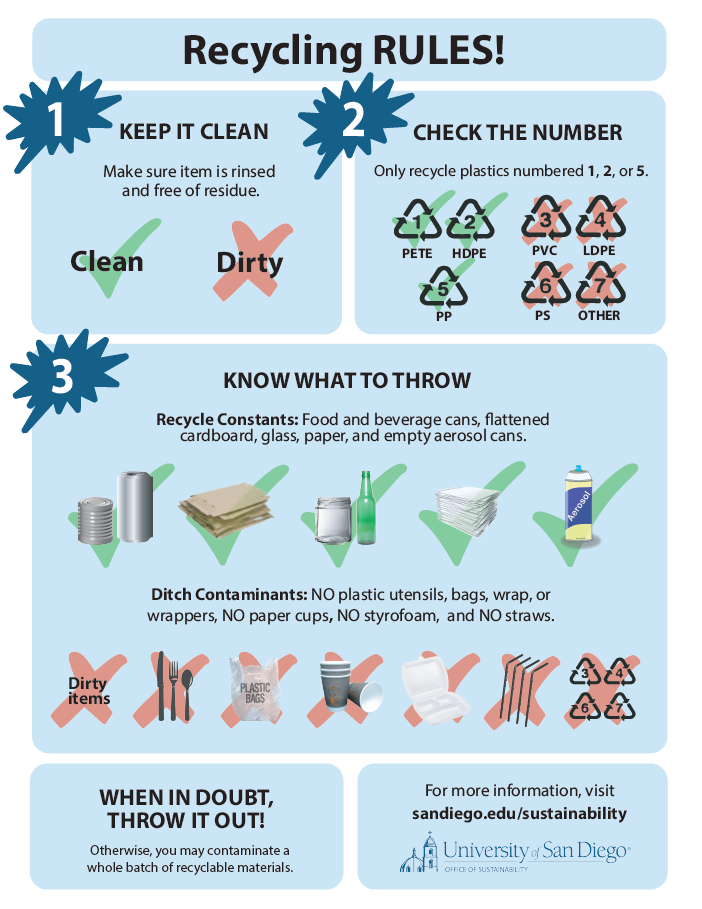 USD has launched a Saddle Bin Pilot Program in the Facilities Management Complex. This long-planned program was set to be launched in April 2020 but was halted due to campus being more-or-less vacated on account of the current pandemic. The Office of Sustainability modified the implementation plan slightly but is excited about the program launch.
The program included removing the traditional 7-gallon deskside trash bin from each work station and replacing it with a 1-gallon black trash "saddle bin" that can hang on either the outside or inside of the traditional 7-gallon blue recycling bin at each work station. Additionally, an adhesive sleeve was affixed to the recycling bin, displaying USD's "Recycling RULES" sign, to remind employees what is and is not recyclable at USD.
The intention of the program is to increase recycling rates on campus, decrease recycling contamination, as well as save money and time for the custodial staff. FM employees have been and will be asked to report on their recycling habits in the workplace throughout the pilot program's duration. Custodial staff will also be asked to provide feedback on any changes they experience or notice as a result of the program.
The Saddle Bin Pilot Program will be regularly monitored and if deemed successful, the Office of Sustainability hopes to be able to expand the program to other areas of campus.