2019 Highlights from the Office of Sustainability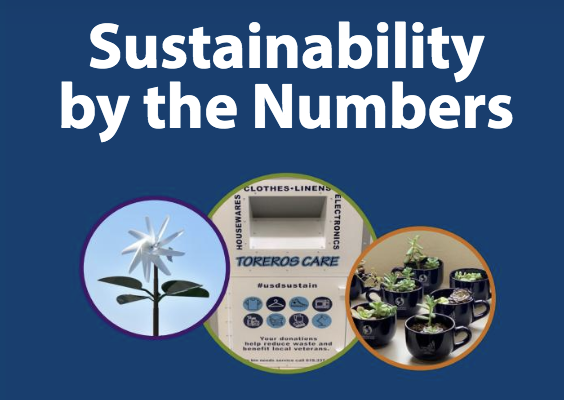 In looking forward to 2020, the Office of Sustainability is pleased to share sustainable achievements from 2019, including Green Office certifications, Eco-Resident certifications, Vampire Energy audits, donation collections, and more. Check out our 2019 Highlights pamphlet to see what strides USD has made in regard to sustainability in the past year and some planned actions for the new year.
Thanks for contributing to our success!