Ed Simon '17: On a Mission to Make the Workplace Inclusive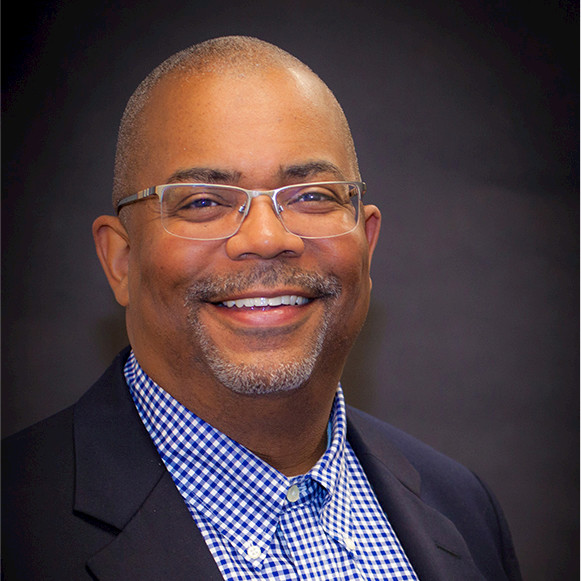 Inspired by growing racial tensions throughout the U.S. over the past year, Ed Simon '17 co-founded The Diversity Advisors to make the world a more equitable and inclusive place.
An agent of change
"My business partner and I had been discussing what we want to do post retirement," said Ed. "The recent racial unrest catapulted our dream to be our own business owner. We felt we can't wait. We had to make a difference and do something now."
At The Diversity Advisors, Ed and his partner provide business consulting services, custom training solutions, a monthly e-learning subscription service and more. Their vision is to be a change agent and disruptor in the evolution of diversity, equity, and inclusion in the workplace. And to make that vision a reality, Ed is applying the transformational leadership lessons he learned in the Master of Science in Executive Leadership (MSEL) at the University of San Diego School of Business.
Finding a leadership style
The MSEL program is based on the much-lauded servant leadership model created by leadership guru, Ken Blanchard, for which Ed credits with helping him find his leadership point of view.
"The MSEL program provided me with the core developmental skills needed to enhance my leadership skills — specifically around my leadership point of view, understanding and using situational leadership, and managing individuals within a group acknowledging that the "one size fits all" approach does not work," said Ed. "Every course helped shaped me to be a better leader and help other leaders be better leaders."
Equipped with a leadership toolbox, Ed and his team at The Diversity Advisors were able to establish an effective and equitable leadership strategy right from the start.
"Being your own boss means setting the right framework/strategy for your business, building the right culture, finalizing core values, and engaging people with similar values and beliefs," Ed said. "We have assembled a great group of diverse board of advisors and client advisors. Quite frankly, it is tough, however it's both meaningful and rewarding at the same time."
Giving diverse businesses a seat at the table
Before Ed took the leap to become a business owner at The Diversity Advisors, he had served as the vice president of operations at California American Water. And after five years, he became the director of business performance and supplier diversity. In this role, he continues to push for equitable business practices by providing opportunities for small, diverse businesses to work with California American Water.
"I am so fortunate and blessed to work for a company that supports me on my mission to engage small diverse business in our procurement processes while allowing me to follow my dreams and expand my reach to others outside my current role all in an effort to be a more inclusive society," said Ed.
"Working with small diverse companies with little to no revenue and watching them grow to multimillion-dollar companies because of my hard work to get them to the table to compete and coaching them is incredibly rewarding!" he continued. "But I don't do this for the recognition. I do this because it's the right thing to do. It's time that we, as diverse individuals, are afforded the same opportunities as others."
Since graduating from the MSEL program in 2017, Ed has used lessons from his degree every single day to become an even better leader at California American Water.
"I use the knowledge and skills I gained from the MSEL program to lead my team of four direct reports, who then have their own direct reports," said Ed. "From working with an individual to find their learning style to being the best leader I can be, I'm using everything I learned at some point during the day, week, month, year."
The foundation of good leadership is relationships
A key element to becoming a leader that inspires others is nurturing strong relationships, something that gets put into practice from day one in the MSEL program.
"My MSEL program's cohort was diverse and our dynamic evolved over time which culminated in building relationships and friendships that will last a lifetime," said Ed. "I think our Cohort 17 is the best. I'm sure others feel the same about their cohort. Even today, I will call a member from my cohort to bounce ideas off of them. We use WhatsApp all the time to check in and talk about world events. And boy, with everything going on in the world right now, recently those conversations have been intense and insightful."
For Ed, the MSEL program proved to be a transformational experience that provided invaluable knowledge, created opportunity for intellectual growth and fostered lifelong relationships – all of which he now uses to help create more inclusive work environments and to provide more equitable business opportunities.
And as further testament to just how powerful the program can be, after each MSEL class, Ed would discuss the lessons and experiences with his husband, Gary. After those heart-to-heart conversations and getting the chance to meet the rest of Ed's MSEL peers, Gary felt his own calling to pursue an MSEL degree and enrolled just two years later!
— Bridget Breitenberg, Gabrielle Horta
Map
5998 Alcalá Park
San Diego, CA 92110