University of San Diego Accounting Honors Society Receives Superior Recognition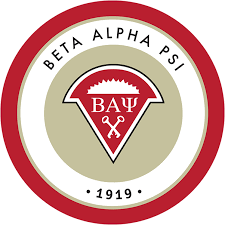 begin quote

I attribute much of the chapter's success to the faculty, students and employers committed to the success of our students academically and helping them prepare for their professional careers.
The University of San Diego School of Business Zeta Kappa Chapter of Beta Alpha Psi, an honors society for accounting, finance, and information systems students, has once again received international recognition as a Superior Chapter.
As part of this recognition, the chapter earned a $500 award, which is supported by KPMG and the KPMG Foundation.
"To qualify as a superior or distinguished chapter, every member of Beta Alpha Psi must complete 12 professional hours" says Clinical Professor of Accounting Mark Judd. "Each member is also required to complete 12 service hours. We mostly accomplish these through our Accounting Tutoring Lab where we tutor students taking Introductory Financial and Managerial Accounting courses. We also go out into the community and participate in service events."
The Zeta Kappa Chapter at USD was first installed in 1981 and soon after, Academic Director of Graduate Accountancy Programs and Professor of Accounting Diane Pattison took on the role of chapter advisor. She is also the former president of Beta Alpha Psi at the national level and helped establish many of the organization's events and requirements that exist today.
Under her tenure, the Zeta Kappa Chapter was recognized as a Superior Chapter multiple times. Eventually, she passed on the baton to Professor Judd and Professor of Practice John Prunty. Since then, USD's chapter has achieved Superior Chapter status every year and plans to continue its streak.
"I attribute much of the chapter's success to the faculty, students and employers committed to the success of our students academically and helping them prepare for their professional careers," says Professor Judd. "I would also like to give special recognition to Dr. Diane Pattison. She was involved with USD's chapter from almost the beginning and she has made sure that the Zeta Kappa chapter stays committed to our students."
Map
5998 Alcalá Park
San Diego, CA 92110