Dual Degrees on the Path to Financial Leadership: Ike Ekeh '17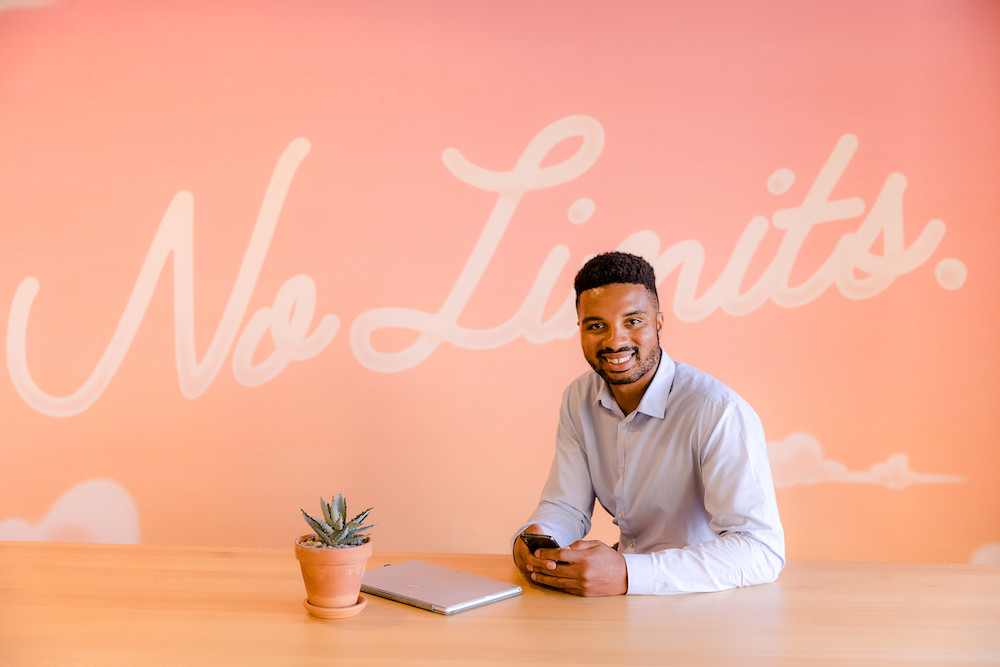 begin quote

To me, USD is the quintessential Southern California school. It's not so big that you risk being lost in the crowd, but at the same time, you get elite professors and high-quality academics. It felt like a hidden gem.
When Ike Ekeh decided to pursue his MBA degree from the University of San Diego School of Business, little did he know he would emerge just 24 months later with not one, but two master's degrees—and a job opportunity as a portfolio manager for a prestigious investment firm.
Ekeh, a first-generation Nigerian American whose parents immigrated to California during their college years, had long held ambitions of pursuing a career in finance. After graduating with his bachelor's degree in accounting from a state university, he began working as an accounting supervisor at a San Diego-based ad agency. Knowing he wanted to pursue an MBA, Ekeh had a choice: leave Southern California—and his job—to attend grad school out of state, or join a highly-ranked MBA program right here in San Diego.
As he explored his options, Ekeh had the opportunity to think about what he wanted in a graduate degree program. Having attended a large state university for undergrad, he knew he wanted something different in a graduate school—a smaller, more collaborative learning environment. USD fit the bill.
"I felt that USD's small classroom atmosphere would be conducive to high-level academic learning and would create the ideal university experience, which ended up being true," he said. "I was able to focus and learn much more effectively, with continuous support and attention from professors."
During a first-semester finance course at USD, Ekeh had a conversation with a professor that would redefine both his academic and professional journey. Noticing Ekeh had a talent and interest in financial management, professor Marko Svetina, director of USD's graduate finance program at the time, encouraged Ekeh to consider adding a master's in finance to his academic repertoire.
"I knew I wanted to pursue an MBA, but there were other areas I was interested in as well, such as banking, consulting and working for a startup," he said. "I really enjoyed professor Svetina's class, Introduction to Financial Management and Analysis. After speaking with him, I decided to go for the master's in finance, and even received a dean's merit scholarship for it."
While working on his dual degree, Ekeh was able to advance several of his aforementioned ambitions, including working at then-startup NDC Data as director of business development and financial planning and analysis. Before even graduating, he secured a role as a portfolio manager for the San Diego-based investment firm Kingstone Capital Partners, where he continues to use the skills he acquired at USD.

"About 95 percent of the concepts I apply in my current job as a portfolio manager were learned at USD," he said. "The world of finance is diverse, and USD's master's degree programs really equip students for any path they wish to pursue."
While USD is known for its high-ranking degree programs, globally-oriented curriculum and supportive network of students, professors, administrators and alumni, as students like Ekeh have noted, the school's award-winning campus and personalized learning from high caliber professors add even more to the experience.
"To me, USD is the quintessential Southern California school in that it's located on this beautiful campus in the heart of San Diego," he said. "It's not so big that you risk being lost in the crowd, but at the same time, you get elite professors and high-quality academics. It felt like a hidden gem."
Map
5998 Alcalá Park
San Diego, CA 92110