Anthony Gurule Makes Transition from Military to Academia through MS in Global Leadership Program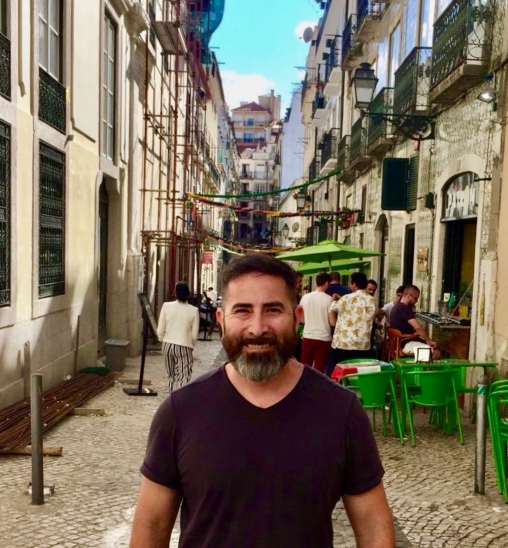 begin quote

Through the program I was able to fully transition from my former military past. It gave me the opportunity to trade my Army dress blues for that of scholarly robes.
Current Master of Science in Global Leadership (MSGL) student, Anthony Gurule, shares why he chose to study at USD School of Businees and how the MSGL program has given him the opportunity to transform his military past into academic success.
"I was born and raised in the great city of San Diego. I heard about the Master's in Global Leadership degree at USD through a friend. I was curious about the program so I attended an introduction luncheon, where I met Dean Gomez and Professor Marko Svetina. Through my conversations with them, I knew this was the next level of higher education. I still had some time leftover on my GI bill from undergrad, so I decided to use it towards this program. Joining the MSGL program was one of the best decisions I could have made. USD has a personal feel, which I did not experience in undergrad. The classroom setting was smaller and more intimate, giving a better opportunity to collaborate and, of course, make new friends. The staff was always readily available to fulfill any academic need I had. The best part of the program is study abroad. The study abroad classes were challenging and fulfilled my sense of adventure. During study abroad, we studied the local businesses and took memorable photos with friends. Whether we were visiting the beautiful cobblestone streets of Lisbon or taking in a flamenco show in Madrid, all of our smiles were from ear to ear. Through the program, I was able to fully transition from my former military past. It gave me the opportunity to trade my Army dress blues for that of scholarly robes, making my transition into academia complete. Growing up in San Diego, I would have never imagined attending USD. It was always this shining city on the hill that only the best students could attend. Yet here I am taking in the best of what my hometown has to offer. The University of San Diego and the opportunities it has presented makes me stand proudly with a full heart." - Anthony Gurule, MSGL Current Student
Map
5998 Alcalá Park
San Diego, CA 92110