Accounting Alum Keeps Coming Back for More
Steve Embry '92 BBA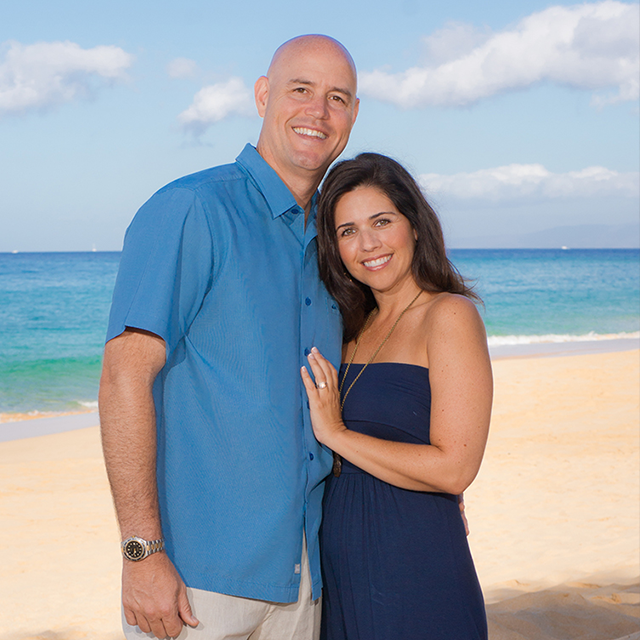 "I am what is known in public accounting as a boomerang," says Stephen Embry '92 BA.
And a boomerang he is. Currently an assurance partner with PricewaterhouseCoopers, Embry began his professional career in public accounting upon graduation from USD's School of Business by working at one of the world's "Big Six" firms, the infamous Arthur Andersen. Leaving prior to the fallout from the Enron scandal in 2001, he went on to become CFO of two companies over a five-year period. In 2003, he returned to public accounting at another global firm, PwC, and now serves fast growth and publically traded technology-driven companies throughout Southern California.
Embry cites USD's School of Business as providing him with not only the technical skills needed for the accounting profession but also spurring his "intellectual curiosity for understanding business models and different industries."
In particular, the cost accounting class taught by Diane Pattison, professor of accountancy, was one that Embry will never forget.
"The only thing higher than her expectations of her students is her commitment to the success of her students," he says. "I am forever grateful for how much time and effort she put into helping me prepare for a presentation to a panel of accounting professionals."
His experiences at the school also gave him the ability to approach new industries with interest rather than trepidation.
"Change agility is key to success as a professional and certainly in public accounting," he says. "I think this curiosity and attitude has served me well throughout my career."
The 'boomerang' title is fitting for another reason: Embry often returns to USD through his position as partner liaison for PwC's on-campus recruiting. He has been able to return to campus for recruiting events, candidate interviews and to serve on the accounting program board for the last 20 years. "Returning to campus is so much fun," he says. "I love to share memories of the professors that are still part of the accounting programs and hear about how things haven't really changed."
Phone
Phone: (619) 260-4830

Map
Olin Hall
5998 Alcalá Park
San Diego, CA 92110