Laura Deitrick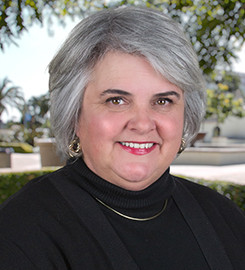 Office:
Mother Rosalie Hill Hall 269
Associate Director of The Nonprofit Institute; Professor of Practice, Department of Leadership Studies
Program Director
PhD, University of San Diego, Leadership Studies

MA, University of San Diego, Nonprofit Leadership and Management

BA, San Diego State University, Economics
Dr. Deitrick serves as the Associate Director of The Nonprofit Institute in the School of Leadership and Education Sciences at the University of San Diego. In this role she oversees the work of the Caster Family Center for Nonprofit and Philanthropic Research and manages the Nonprofit Leadership and Management graduate program in the Department of Leadership Studies. Under her direction, the Caster Center's work is focused on nonprofit related research, program evaluation projects, and furthering the understanding of the economic and social impact of the nonprofit sector in larger contexts. As a Professor of Practice, she teaches organizational leadership, research methods, and nonprofit program design and evaluation. A self-described "pracademic", Dr. Deitrick has been a nonprofit executive director, board member, management consultant, and researcher on major nonprofit trends. Her research at the Caster Center has led to important reports on nonprofit ethics, nonprofits and public education, nonprofit human resource practices, executive transition, the economics of San Diego's nonprofit sector, nonprofit public confidence, and grantmaking. In 2011, she spearheaded the launch of the State of Nonprofits Quarterly Index, the only tool of its type in the nation to provide real time data on important indicators of nonprofit sector health. The index and her other research studies have helped to inform and further important conversations between nonprofit leaders and the communities and myriad constituencies they serve. Most recently, Dr. Deitrick worked with the City of San Diego to pilot The Nonprofit Academy, a program designed to strengthen the ties between The City and it nonprofits as well as to broaden the pool of qualified nonprofits with which The City may contract in the future. Dr. Deitrick is the co-author of Cases in Nonprofit Management: A Hands on Approach to Problem Solving, recently released by Sage publications. Dr. Deitrick holds a Bachelor of Arts in Economics from San Diego State University and a Masters in Nonprofit Leadership and Management from the University of San Diego. In 2009, she earned her PhD in Leadership studies, also from USD, and she received the Foster Award for outstanding dissertation of the year.