MA in ​Leadership Studies
Transform Yourself, Professionally and Personally
The Master of Arts in Leadership Studies Program works to improve your knowledge, skills, and dispositions. Our students want to meet professional goals, become more effective in their existing roles, have better relationships, and give themselves the freedom to take on new challenges with the support of peers and faculty. Our program offers you much more than a credential or professional degree—it gives you a new lens through which to understand the world and yourself.
This emphasis on self-reflection and personal clarity makes the Master in Leadership Studies program unique, but reflection becomes powerful only when translated into action. Students take the fruit of their reflection and incorporate it into hands-on application, putting principles into practice in their work. The combination of reflective work with intentional action makes this program truly transformational.
Our Philosophy
Text listing the three pillars that guide the program's philosophy.

The MA in Leadership Studies program is guided by the three pillars:

Development of an international and global mindset
Prioritization of intercultural sensitivity and competence
Commitment to social justice and advocacy

Guided by these three pillars, students develop a leadership identity and the knowledge and skills to be effective leaders and take life to the next level of excellence.
Why Choose A Degree in Leadership? 
Why Students Are Choosing USD and a Degree in Leadership: Personal and Professional Development, Plus the Flexibility of the Program

Personal Development

USD's MA in Leadership Studies program helps you to see yourself in the processes of leadership. Throughout the program, students learn how to be self-reflective and grow in awareness of their own perceptions, emotions, and habits. You will look critically at your workplace dynamics, family dynamics, and the dynamics between systems and groups. Through self-reflection, you will begin to clarify who you are and what you value. You will learn to articulate and define your personal moral code and how you desire to make change in the world.

Students also participate in a global experience to support the growth of their cultural competency.

Professional Development

Flexibility and multidisciplinary learning are part of what makes our program so impactful. The program is designed to be customizable based on experience, interest, and goals. With courses offered in the evening, it is also accessible to working professionals! You will gain access to a wide variety of electives both within the Department of Leadership Studies and across other graduate programs at USD. Students also complete either a capstone project or a professional portfolio, to highlight their best work and display accomplishments, skills, and potential to current and/or future employers.

Customize Your Degree

Students can customize their coursework in order to specialize in leadership for education, the military, athletics, policy, nonprofits, international business, and more. Students can also pursue formal graduate certificates in Leadership Coaching or Restorative Justice Facilitation and Leadership. Essentially, the program gives you the freedom to chart your own course while offering you the support and guidance of experienced faculty.
Recent
Spotlights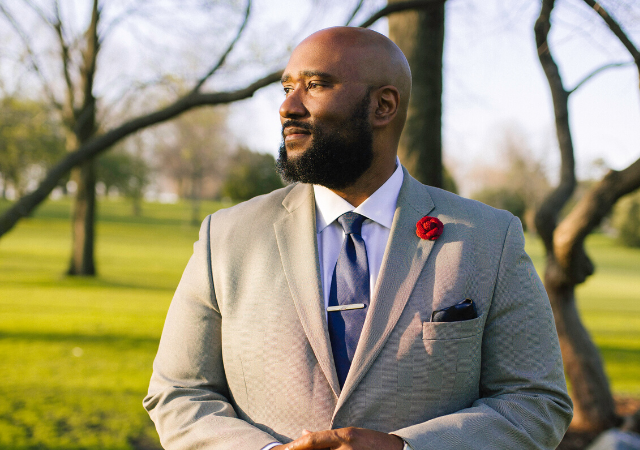 May 13, 2020
Tell us about your degree program and why you chose it. I was a non-traditional student. I started a business right out of high school and I didn&rsq…