Zachary Green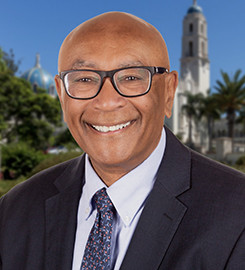 Office:
Mother Rosalie Hill Hall 101G
Professor of Practice and Director of Leadership Development at The Nonprofit Institute
PhD, Boston University, Clinical and Community Psychology

MA, Boston University, Clinical and Community Psychology

MEd, Cleveland University, Counseling

BA, Case Western Reserve University, Psychology
Zachary is a professor of practice in Leadership Studies and the Director of Leadership Development at The Nonprofit Institute, University of San Diego. He is also lead faculty for the RISE Urban Leadership Fellows. A clinical psychologist by training, Zachary teaches courses on human development, organizational behavior, coaching, human development, dialogue, negotiations, mindfulness, and love. As a practitioner, Zachary's clients include multinational corporations, government agencies, NGO's, universities, religious institutions, and nonprofits entities. He has coached top leaders at the World Bank for the better part of two decades.

Zachary frequently offers training on integral theory and unconscious psychological dimensions of leadership. He also has nearly three decades of experience working issues related to human relations, including and beyond diversity, equity and inclusion. He was a senior associate for the National Multicultural Institute in Washington, DC. Through this organization he guided a global training project to implement an anti-discrimination at the International Monetary Fund as well as served on the dialogue development team for the President's Commission on Race during the Clinton Administration. The other focus in this area of work has been group relations conferences that promote principles of adaptive leadership and the study of unconscious organizational processes, especially those related to race and identity. He is a co-founder of Group Relations International and a fellow of the A.K. Rice Institute. Celebrating 30 years of group relations work, Zachary has directed nearly 20 conferences and staffed dozens more in the United States and internationally. Most recently, Zachary was the director of the On the Matter of Black Lives conference and also directed the first all-Black staff group relations conference 20 years ago in Washington, DC. His article on "The BART Method of Organizational Analysis: Boundary, Authority, Role and Task," co-authored with his husband, René Molenkamp is frequently assigned at colleges and universities where group relations principles are practiced.

The most recent venture for Zachary, through IMAGO Global Grassroots, involves co-creative model of international development in with organizations that serve the poorest of the poor in South Asia, Sub-Saharan Africa and South America.

Zachary received a doctorate in Clinical Psychology from Boston University, completed advanced clinical training at Cambridge Hospital/Harvard Medical School and Georgetown University. He began his consulting career as an associate of what was then the Wharton Center for Applied Leadership. Before completing graduate school, Zachary was a middle school counselor and high school English teacher. He and his students in the Shaker Heights City School District founded the Student Group on Race Relations to address racial divides that came with the integration of schools. The program continues to exist to this day and has heralded and replicated for its effectiveness in helping young people enter dialogue and learn from each other on how racial matters. He began his academic career as a senior scholar for the James MacGregor Burns Academy of Leadership, University of Maryland. There he consulted to a four-year process with emerging leaders of Northern Ireland in advance of the Good Friday Accord and facilitated the inaugural convening of the International Leadership Association.