Todd Edwards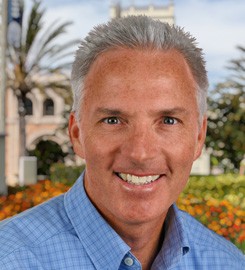 Office:
Mother Rosalie Hill Hall 225F
Professor
Ph.D Virginia Tech, Marriage & Family Therapy

M.A. University of Arizona, Counseling & Guidance

B.A. Arizona State University, Psychology
Todd M. Edwards, Ph.D., LMFT, Professor, teaches Practicum in MFT and Family Development. Dr. Edwards received his B.A. in Psychology from Arizona State University, his M.A. in Counseling & Guidance from the University of Arizona, a Post-Masters Certificate in Couples & Sex Therapy from the Marriage Council of Philadelphia, and his Ph.D. in Marriage and Family Therapy from Virginia Tech. His primary clinical and research interests are collaboration between family therapists and primary care physicians, medical family therapy, medical family therapy training, and friendships of adult married men.

Dr. Edwards' recent publications include the books Essential Skills in Family Therapy, 3rd edition (2018, Guilford Press) and The Clinician's Guide to Research Methods in Family Therapy: Foundations of Evidence-based Practice (2014, Guilford Press) and a systematic review of the literature on children and adolescents with medically unexplained symptoms (In Press, American Journal of Family Therapy).

In addition to his work at USD, he is a Voluntary Assistant Clinical Professor in the Department of Family Medicine and Public Health at the University of California, San Diego (UCSD), a health coach through UCSD's RELINK program, and a family therapist in private practice. Dr. Edwards is a Clinical Member and Approved Supervisor in the American Association for Marriage and Family Therapy and an Editorial Board Member for the American Journal of Family Therapy and Journal of Family Psychotherapy.
Scholarly Work