While the urgent challenge of COVID-19 cannot be taken lightly, I still find joy in the opening of a new school year, the renewed energy of students and efforts of world-class faculty to deliver a high-impact educational experience our students expect, and deserve.
I'm impressed that traditional events such as Alcalá Bazaar, Mass of the Holy Spirit and New Student Convocation shined in a virtual format, but I'm happy to announce we've made the carefully considered decision to re-open campus to a limited number of students in mid-September. Read about it on the Torero Blueprint website.

While we are living in unprecedented times, it is encouraging that as #TorerosTogether, we can rise to meet our day-to-day challenges.
Best wishes and be well,

James T. Harris III, President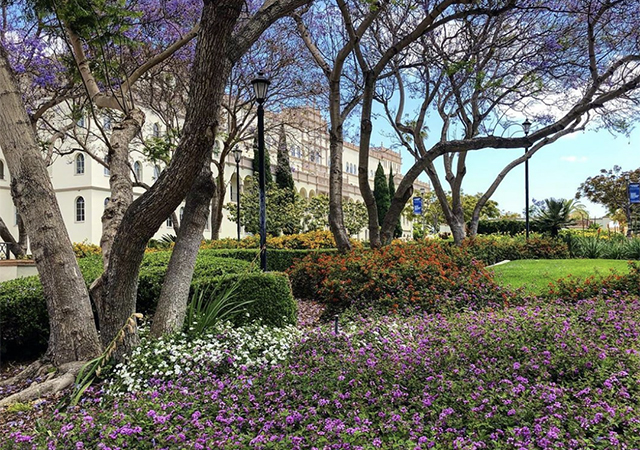 USD IN THE NEWS FROM AROUND THE WORLD
In addition to being outstanding teachers, our faculty members are contributing to the public discourse in all kinds of ways. Watch this 4-minute highlight reel of recent news coverage. You can also browse links to stories on the USD in the News page.

Richard C. Miller, DPE, Hired as Vice Provost for Diversity, Equity and Inclusion at USD
Vice President and Provost Gail F. Baker, PhD, announced the appointment of Richard C. Miller, DPE, as USD's interim vice provost for Diversity, Equity and Inclusion, effective September 1, 2020. ... Read More
Suggested contributions to future issues of the President's Postcard can be sent to the Office of Digital Communications at dcim@sandiego.edu.
Proud of all the great things happening at USD? Forward this email to a friend.