In congratulating USD's class of 2019, I can't help but note that many graduates who walked across the Jenny Craig Pavilion stage arrived when I did in 2015. All students — from valedictorians to real estate champions, scholar athletes to engaged community activists — are truly committed to addressing society's most urgent challenges.
USD earned its best-ever U.S. News and World Report ranking – at 85th we're the youngest private university in the Top 100 — proof positive that the outstanding liberal arts education students receive helps them reach their fullest potential. We're also No. 1 (again!) in undergraduate study abroad participation, underscoring our commitment to providing Toreros with a truly global perspective.
Have a wonderful summer,

James T. Harris III, President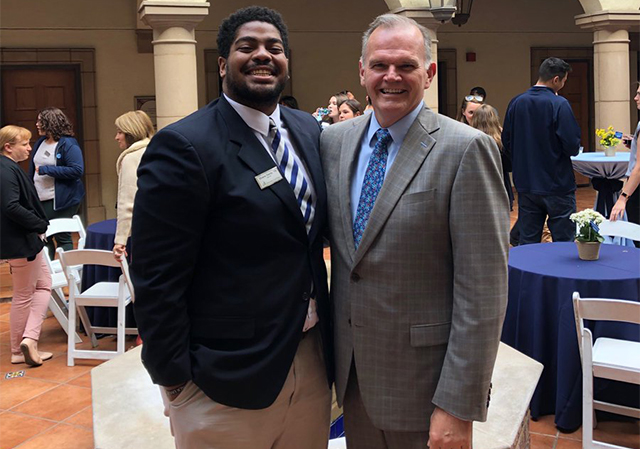 CONFRONTING URGENT CHALLENGES

USD IN THE NEWS FROM AROUND THE WORLD
Suggested contributions to future issues of the President's Postcard can be sent to the Office of Digital Communications and Institutional Marketing at dcim@sandiego.edu.
Proud of all the great things happening at USD? Forward this email to a friend.