February is a great time to get connected on the USD campus, from the All Faith Service and Ash Wednesday services, to Black History Month events and the spring Alcala Bazaar, which for the first time was held outside on the new Paseo de Colachis. Toreros also spent quality time together off campus. I participated in University Ministry's annual Men's Retreat and I heard that the Women's Center Empower Leadership Retreat was also impactful. Generations of USD families came together in February to enjoy Grandparents Weekend. Many of the pathways in our Envisioning 2024 strategic plan center on ways that USD can forge strong relationships. I hope the connections you made in February are ones you will cherish.


James T. Harris III, President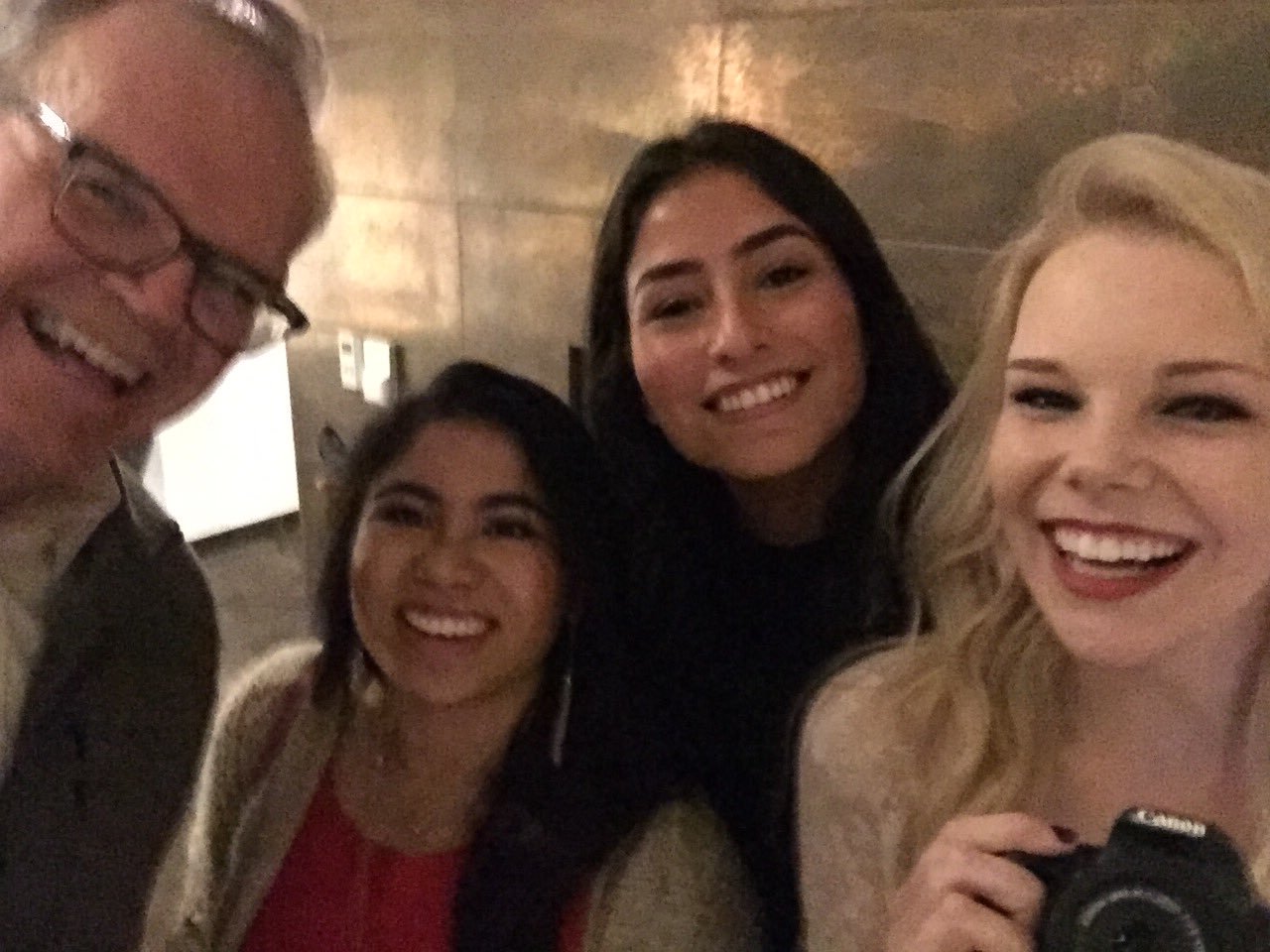 Had a great time at the USD Torero event in Salt Lake City with students who were there for the Sundance Film Festival!
Follow President Harris on Instagram and Twitter, @USDPres
2024 PATHWAY: PRACTICE CHANGEMAKING
USD IN THE NEWS FROM AROUND THE WORLD
Tyler Gulliksen, 30, is an International Relations master's student on the USD golf team. He's also a Navy lieutenant who served in the Persian Gulf, West Africa and been part of an elite Explosive Ordnance Disposal unit.
USD welcomes contributions and leadership of immigrant students, says Maria Silva, director of Neighborhood and Community Engaged Partnerships for USD's Mulvaney Center for Community, Awareness and Social Action. 
The Children's Advocacy Institute at the University of San Diego's School of Law helped craft legislation to make social media sites obtain clear permission from parents before allowing children and teens to use their services..
Suggested contributions to future issues of the President's Postcard can be sent to the Office of Digital Communications and Institutional Marketing at dcim@sandiego.edu.
Proud of all the great things happening at USD? Forward this email to a friend.