Partners Against eXploitation
Partners Against eXploitation (PAX) is a USD-led initiative to prevent human trafficking and other forms of exploitation through advocacy, education, and cross-sector partnerships. PAX work is evidence-based and grounded in the social justice values of equity, co-creation and diversity.
Human trafficking is one of the most pervasive and complex crimes in the United States. In San Diego, the value of the underground sex economy alone has been estimated at $810 million. The PAX Initiative, which is part of the University of San Diego's Urgent Challenges Collective, is a complex partnership that brings together the campus-wide community of students, faculty and staff changemakers who have established expertise on issues as well as policymakers, advocates and those with lived experiences.
The primary aim of the Urgent Challenges Collective — which is funded through a two-year strategic initiative grant from the University of San Diego — is to provide new opportunities for addressing humanity's urgent challenges. The work of the collective is inclusive of the entire campus community with a focus on four core areas: research projects, course development, community engagement and advocacy initiatives/events.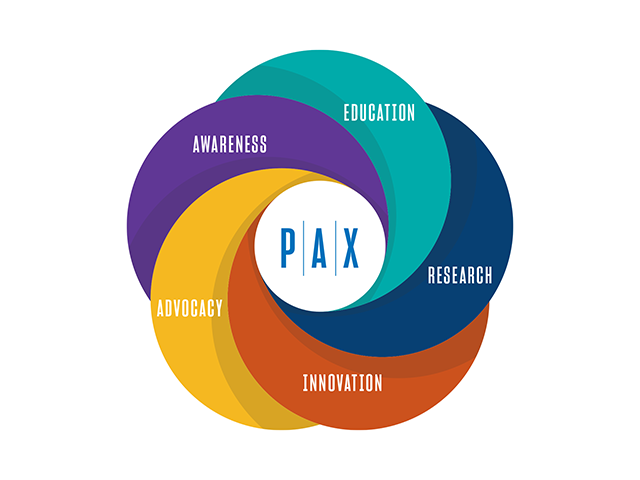 From NBC 7 comes STOLEN — an expansive documentary series about sex trafficking and the exploitation of children in San Diego County and beyond. This important documentary was informed in part by groundbreaking research conducted by Ami Carpenter, PhD, associate professor at USD's Joan B. Kroc School of Peace Studies.
Told from multiple perspectives, STOLEN explains why the illicit child sex market thrives in San Diego County and across the U.S., while chronicling the strength of survivors, their families and advocates working to break that destructive cycle and reclaim their stolen lives.