Commencement Events
Congratulations to all graduating seniors and their families!
The Office of Parent Relations helps in distributing information pertaining to Commencement Weekend for undergraduate students.
Near the middle of the spring semester, parents and families will receive a Commencement email. The email will include important details regarding dates, parking, how to order flowers, a Commencement DVD, pictures and so much more. The information available in this email will already be available online but will be packaged neatly in a comprehensive email for you to read. Visit the Commencement Website to see the most up-to-date information for the weekend celebration.
Commencement Ceremonies are also available on to stream live. Watch the Commencement ceremonies live.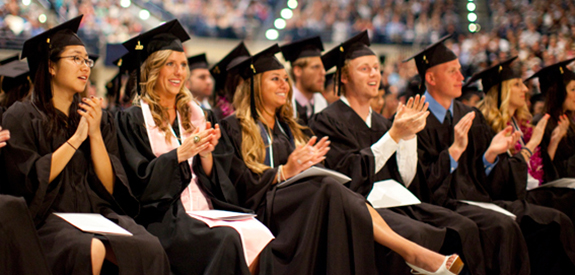 Baccalaureate Mass
Saturday, May 23, 2020
TBD
Undergraduate College of Arts & Sciences Ceremony
Sunday, May 24, 2020
9:00-11:00 a.m.
Undergraduate School of Business & Shiley-Marcos School of Engineering Ceremony
Sunday, May 24, 2020
2:00-4:00 p.m.