Global Programs
Impacting global health, one community at a time.
Amid a world of changing demographic patterns, emerging diseases and mobile populations, our students have ample opportunity to care for the vulnerable. The School of Nursing supports activities focused on ethically sound and culturally sensitive educational experiences with global citizens, collaborative scholarship and research involving global populations. Our faculty and students uphold a thoughtful approach to the cross-cultural dimensions of our work.
Our global health opportunities teach our students to provide culturally competent, evidence-based care—while looking deeply at the geographic, economic and sociopolitical factors influencing health care around the globe.
Upcoming opportunities
Each year, new opportunities arise—here are a few coming up: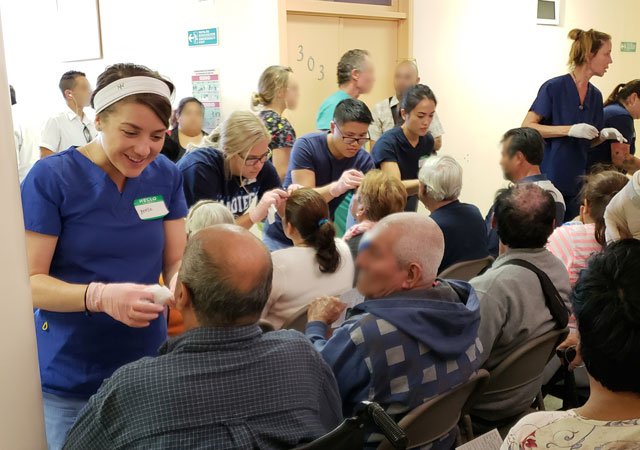 Eyesight project, Mexico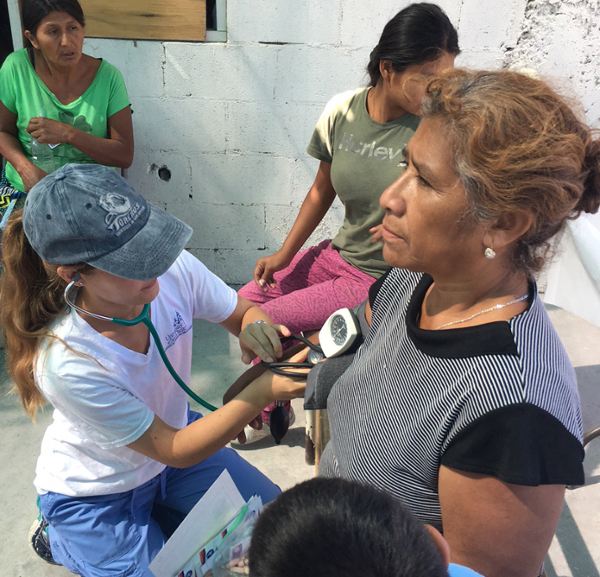 La Morita Community Clinic, Mexico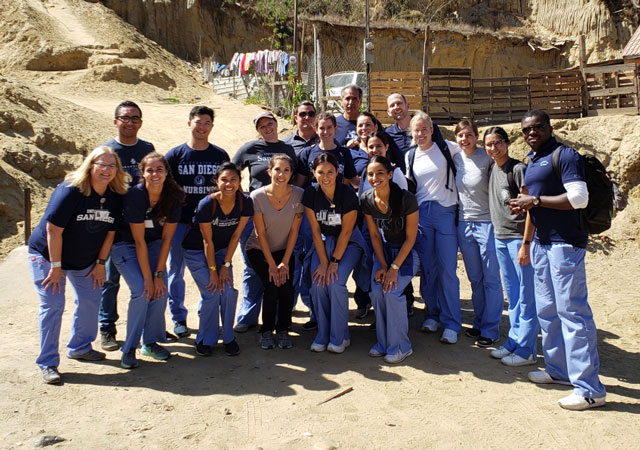 Asylum seekers on both sides of the border
La Casa Memorias, Mexico
Students visit this home which provides care for those in Tijuana living with HIV
Students teach wound care, diet, hydration, oral care, and isolation precautions
The Hahn School of Nursing has impacted healthcare around the world.
Our faculty accompany students to nearby migrant camps, prisons, a school for homeless children and an orphanage in Tijuana—mere miles from San Diego yet a world away in need. We've also traveled to work with populations in places as far afield as Haiti, the Dominican Republic, and beyond. Where there's a need, we seek to help.