The Dickinson Nursing Simulation Center (DNSC)
Clinical skills—powered by human connection.
Research tells us that we have three minutes to connect with a patient. Mannequins alone won't afford us that opportunity. That's why the state-of-the-art Dickinson Nursing Simulation Center uniquely blends sophisticated hospital-grade equipment with "standardized patient" human actors. These talented performers create real-life scenarios you'll encounter as a nurse, replicating everything from sinus infections to emotional life-and-death situations.
Each week, you'll join fellow nursing students at our simulation center, honing clinical competencies in an environment that precisely resembles your future work. You'll refine skills like compassion, cultural sensitivity and composure under pressure. And you'll do it all in a safe, supportive environment where faculty offer immediate feedback, allowing time to reflect on your simulation experience.
The result: our nursing students step into their careers well prepared to become confident healthcare leaders.
Eight-Bed Clinical Skills Classroom
Six Primary Care Exam Rooms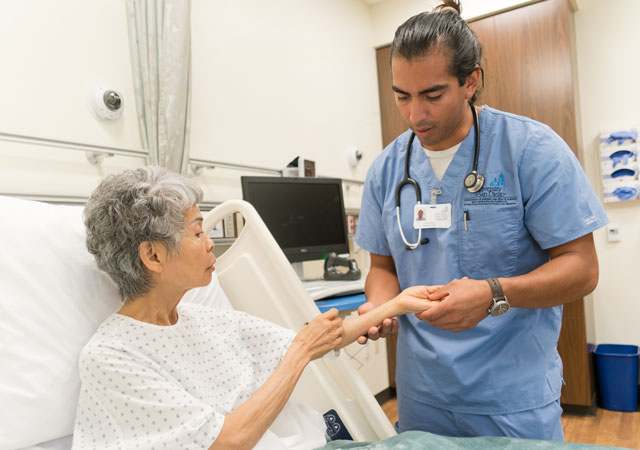 Three Acute-Care Hospital Rooms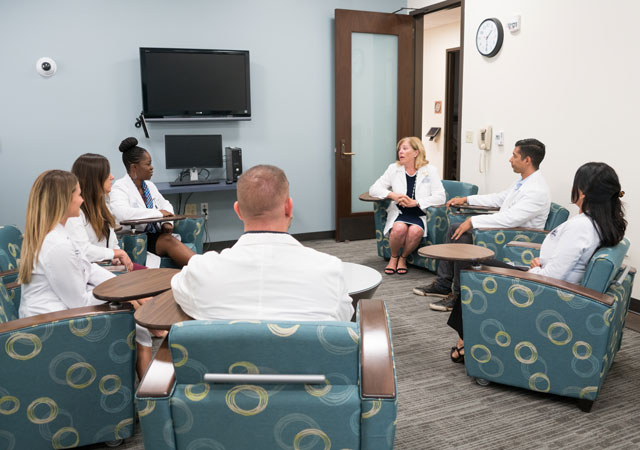 Three Debriefing Rooms
---
Simulation Center Faculty and Staff
Open Lab Days and Times
MEPN
Fall MEPN Open Lab Days/Times
Fall MEPN Open Lab Days/Times 
Coming Soon
 
APRN
Fall APRN Open Lab Days/Times
Fall APRN Open Lab Days/Times 
Thursday, October 15
1 pm to 4 pm (All APRN Students)
Monday, November 23
5:30 pm to 9:30 pm ( NP Students in APRN 521 Only)
Contact Us
University of San Diego
Hahn School of Nursing and Health Science
Dickinson Nursing Simulation Center
5998 Alcala Park
San Diego, CA 92110-2492

Phone: (619) 260-4746
Fax: (619) 260-7480
The Society for Simulation in Healthcare has conferred upon the Dickinson Nursing Simulation Center (DNSC) for having demonstrated the standards set forth by the Council for Accreditation of Healthcare Simulation Programs in the areas of Assessment the designation of SSH Accreditation.