Dr. Kevin Maxwell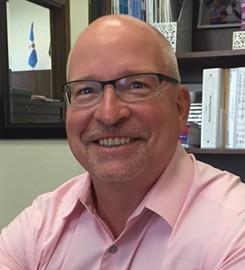 Phone:
(619) 260-4600 ext. 8724
Office:
Beyster Institute for Nursing 223
Clinical Associate Professor
University of San Diego - DNP

University of San Diego - MSN

University of Illinois - BS
Kevin Maxwell, DNP, FNP-BC, is a Clinical Associate Professor of Nursing at USD and a nationally certified Family Nurse Practitioner. Dr. Maxwell teaches in the NP and DNP Nursing Programs and was the 2012 recipient of the Marguerite Jackson Scholarship for Doctoral Studies at UCSD.
Dr. Maxwell completed his undergraduate work at the University of Illinois with a BS in Human Anatomy and Physiology and his ADN at College of the Desert in Palm Desert, CA, received his Master of Science in Nursing degree as a Family Nurse Practitioner from the University of San Diego, and his Doctor of Nursing Practice from the University San Diego. Clinically, Dr. Maxwell has practiced in a community clinic in Linda Vista, CA and currently practices in the Department of Surgery/Trauma/Transplant and Burn Surgery at UC San Diego Health System, a level one Trauma center. He remains at USD having experience as clinical faculty in the Masters Entry Program of Nursing and as a clinical facilitator in the MSN/DNP programs. He serves as Lead Faculty for the Advanced Pathophysiolgy course.
Dr. Maxwell works diligently to assure that the NP/DNP students are prepared and eligible to take the American Nurse Credential Center and American Association of Nurse Practitioner exams. He consistently mentors and precepts students on the Trauma service at UCSD.
Dr. Maxwell's background includes 23 years in the aviation industry at United Airlines both as a Flight Attendant and International Services instructor partnering with the Ritz Carlton in an award winning training program highlighted in USA Today. He is especially interested in the application of Command Leadership Resource training from the aviation industry into health care and the development of emotional intelligence/cognizance in providers in order to enhance the environment of care, leading to improved patient outcomes. He continues work on his Nursing Theory of Emotional Cognizance to that end. This theory surrounds the concept that an emotionally intelligent provider is empowered to adjust the delivery of their care fluidly as the patient's emotional state varies throughout the course of an illness or lifespan.