Dr. Sharon Boothe-Kepple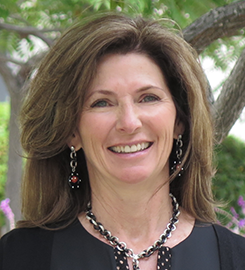 Office:
Beyster Institute for Nursing 327
Associate Professor
Clinical Associate Professor
University of San Diego - PhD, FNP, MSN
Sharon Kepple is the Coordinator of Graduate Nurse Practitioner Training in the Beyster
Institute for Nursing Research, Advanced Practice, and Simulation Dickinson Nursing Simulation
Center. Dr. Kepple received her Master of Science in Nursing along with her Family Nurse
Practitioner Credential and her Doctorate of Philosophy in Nursing from the University of San
Diego (1996, and 2015).
Dr. Kepple has been practicing as a nurse for over 30 years, and as a Nurse Practitioner for the
last 20 years. Her nursing background is extensive and covers a number of specialties including
but not limited to: primary care; dermatology; critical care of adults and pediatrics; high risk
labor and delivery; outpatient surgical care and post anesthesia recovery; emergency and
urgent care; medical audits; medical device consultant; clinical specialist educator; and legal
nurse consultant.
As a registered member of the Chickasaw Tribe, Dr. Kepple focused on American Indian
women's health perceptions and health promotion behaviors for her dissertation. She
presented her findings at the Oklahoma University Native American Wellness Conference in
2015. Additionally, she is a member of the Native Research Network/ First Nations, and the
American Indian Chamber of Commerce.
Dr. Kepple is a member of Sigma Theta Tau International and currently holds the position of
treasurer for the ZetaMu chapter. She is a member of the Dermatology Nurses Association and
American Academy of Nurse Practitioners. She has been involved in fundraising for the Girls
and Boys Club of America for the past two years. The revenue from fundraising allows low
income families to send their children to the clubs to participate in educational, community,
and social activities in a safe environment.