Doctor of Philosophy in Nursing
Advance policy, advance practice. Together we generate, synthesize, and share nursing knowledge with the world.
Our Doctor of Philosophy in Nursing (PhD) program is designed for working professionals with a passion for solving the issues nurses encounter daily.Our PhD students include clinicians, university faculty, military officers, nurse executives and others who bring a wealth of experience and diverse backgrounds to classroom discussions. 
Our PhD students meet on campus one day a week to engage in coursework focusing on nursing science and research. As busy professionals in demanding roles, students enjoy the on-campus experience, thanks to both the beautiful environment and the camaraderie with cohorts and faculty. Although active in their own careers and research, our faculty take great pleasure in spending time with students, mentoring and supporting them through research, community work, dissertations and international missions.
Maybe you're looking to advance your career. Or you've been succeeding in your role long enough to wonder how you could fulfill it in even greater ways. We invite you to discover all that a PhD from a cutting-edge graduate nursing school can do for you, for patients and for the ever-changing science of nursing.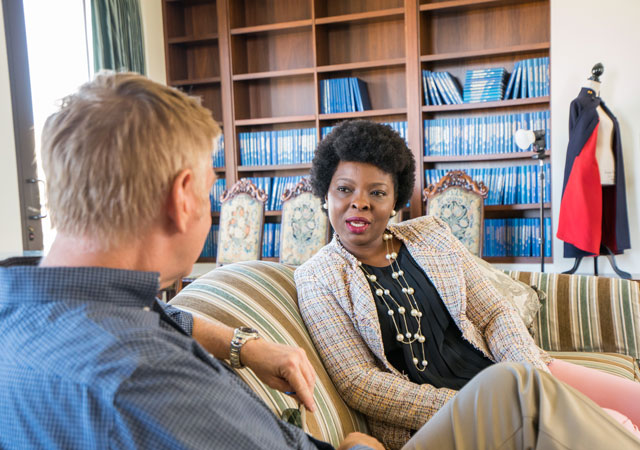 To achieve expertise as beginning level nurse scientists, students are educated and socialized for their roles both didactically through course work, seminars and tutorials—and experientially through research assistantships, collaboration with faculty mentors and independent research. Students receive a strong foundation in scientific inquiry with a focus on a clinically relevant area for scholarship and research.
Students are encouraged to prepare three publishable articles related to their dissertation focus, research process and findings, or a substantive grant application and two publishable articles in lieu of the traditional dissertation format.
Admissions
Explore the process.
Academics
Resources to help you excel.
Forms
Your digital hub for paperwork.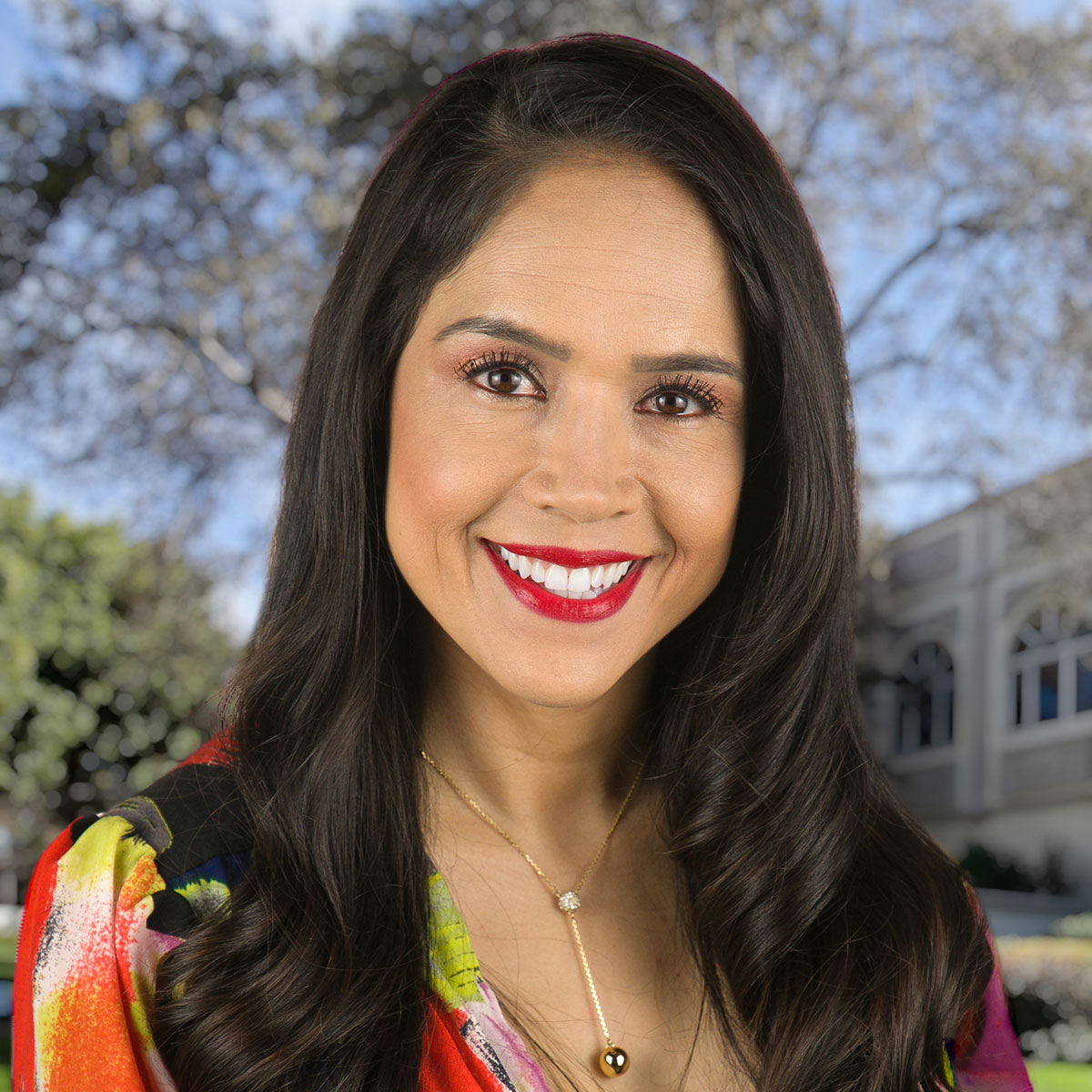 Alumni Spotlight
"The University of San Diego Doctor of Philosophy in Nursing program provides a variety of exceptional learning experiences supported by expert faculty and staff.  Earning the PhD in Nursing enhanced my research scholarship facilitating the implementation of collaborative research structures and processes to improve quality care. The program has also prepared me to critically examine research focused on health disparities among vulnerable patient populations providing leadership to advocate for equity in healthcare. I am grateful for the opportunity to learn in a remarkable environment and to be part of a program that is preparing nurses to address the healthcare needs of patients and families advancing the delivery of health care."
-Gabriella Malagon-Maldonado, PhD, DNP, RN, NEA-BC
Program Outcomes
Analyze and critique concepts as a basis for theory synthesis and testing that build upon the current state of the science.
Formulate a nursing research question that is health outcomes focused and reflects current understanding of philosophy of science in nursing.
Complete an original nursing research investigation.
Demonstrate a breadth of knowledge in a variety of research methods and expertise in one method.
Critically analyze evidence and provide leadership to advocate for policy change or address social justice and equity in health care at the local, regional, national and/or global level.
Disseminate dissertation research findings through publications and presentations.