You already have a passion for nursing. Now you're ready to turn that devotion into a deeper expertise and visionary leadership. Whether you want to hone your skills in caring for geriatric patients or focus on organizational outcomes, we see your potential—and we nurture it. 
Built upon the baccalaureate degree with an upper-division focus in nursing, our Master of Science in Nursing Program offers three tracks: Executive Nurse Leader, Nursing Informatics, and Adult-Gerontology Clinical Nurse Specialist.  All tracks share a common core of knowledge. Students gain excellence in their respective areas through creative teaching methods.
As leaders in graduate nursing education for over 40 years, we never forget the importance of compassion toward our patients and toward one another. We invite you to join us as we advance nursing on all its various fronts, together.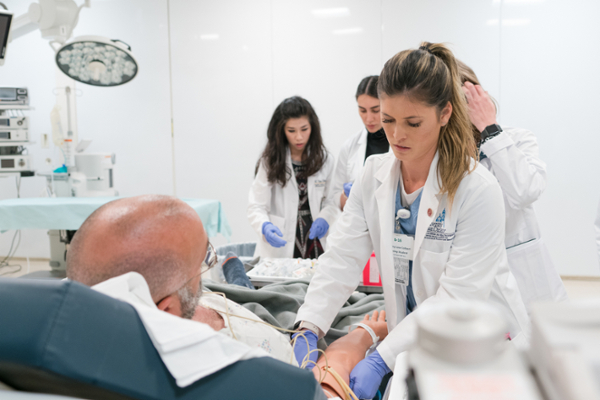 Admissions
Explore the process.
Academics
Resources to help you excel.
Forms
Your digital hub for paperwork.