About the Hahn School of Nursing and Health Science
No one belongs here more than you.
Welcome to the Hahn School of Nursing and Health Science, founded more than 40 years ago on the beautiful campus of the University of San Diego. Our school consistently ranks among the best graduate nursing schools locally and nationally. But that's not the only reason future students walk through our doors to pursue one of our graduate degrees.  
The personal connections between faculty and students fuel our collective success and impact. Compassion isn't just woven into our coursework—it's embodied in our commitment to you. As scholars and clinicians ourselves, we value your talents and experiences. We're here to mentor, nurture and uplift you as you become all you're meant to be. 
Come join us on an exhilarating journey to transform nursing, healthcare and ourselves.
Dear Friends,
We extend a warm welcome to you from our beautiful campus at Alcala Park overlooking the Pacific Ocean. The University of San Diego (USD) Hahn School of Nursing and Health Science is truly a special place. For over 40 years, the School has been on the cutting edge of graduate nursing education. We have a rich heritage of providing innovative, successful programs and are leaders in expanding nursing science and practice regionally and nationwide. We pioneered doctoral nursing education in southern California and our PhD and DNP graduates hold national leadership positions. Our academic programs are second to none, and our passion for nursing excellence informs everything we do. We are a community of diverse faculty and students from many countries, faith traditions, and nursing backgrounds. We are united by a dedication to nursing as a force for social change, and we live the USD mission of change making every day.

At the Hahn School of Nursing and Health Science, our focus is YOU. We want to help you reach your dreams. Whether you are seeking to enter the profession of nursing in the Master's Entry Program or to expand your professional horizons with a graduate or doctoral degree, USD offers top-rated nursing programs. Our faculty consists of a cadre of internationally-recognized scholars and clinicians with a profound commitment to excellence. No one belongs here more than you! We invite you to join us on our ongoing journey of transforming nursing and health care.

Please explore our programs and consider the possibilities. We look forward to hearing from you.
With warm regards,
Jane M. Georges, PhD, RN
Dean and Professor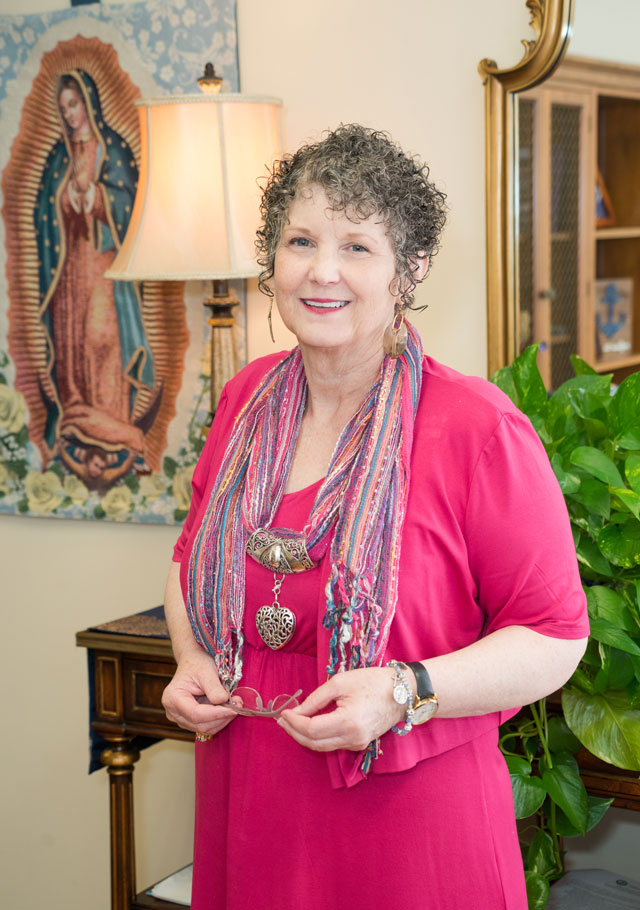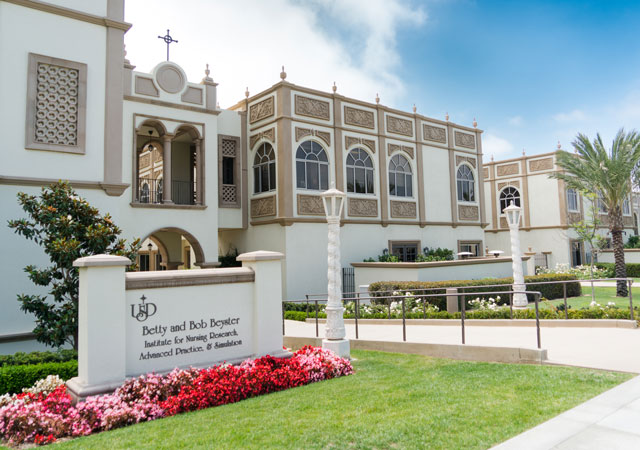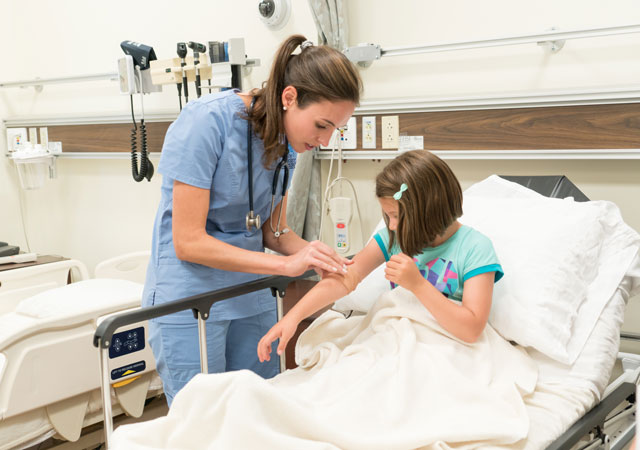 Official Recognition and Accreditation
The University of San Diego (USD) is incorporated under the laws of the state of California and is invested with full power to confer degrees. USD is accredited by the WASC Senior College and University Commission (WSCUC) and is approved for veterans.

The master's degree program in nursing and Doctor of Nursing Practice program at the University of San Diego Hahn School of Nursing and Health Science: Beyster Institute for Nursing Research are accredited by the Commission on Collegiate Nursing Education.

Those who complete the pre-licensure component of the master's program are eligible to apply for licensure by the Board of Registered Nursing. The Master's Entry Program in Nursing and Nurse Practitioner programs have Board of Registered Nursing approval.
Mission
The Hahn School of Nursing and Health Science is a community of progressive scholars in an intellectually rigorous, research intensive environment. The School educates graduate level nurses to optimize health, promote healing, and alleviate suffering through reflective practice, knowledge generation, service to the community, and leadership at local and global levels. We seek to deepen our commitment to social justice by influencing health policy and by promoting an ethical approach to Nursing characterized by compassion and respect for the dignity of the individual.